Why investors are banking on insurtech in 2022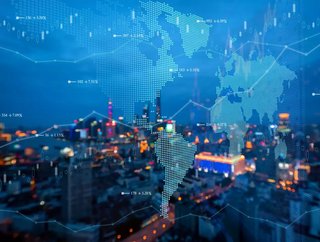 Insurtechs globally raised a total of US$15bn in funding over the past 12 months, despite investor hesitancy
Insurtech is booming, and nothing shows that more than the recent announcement that globally, the sector has raised a massive US$15bn in funding in just 12 months.
Furthermore, data shows that insurtech has increased investor interest by an astounding six-fold since 2017 - and the pandemic has stoked, rather than dampened their enthusiasm.
Insurtech markets leading the way
In its latest report on insurtech funding, Crunchbase announced that so far this year, investors have put just over $6bn into US insurance and insurtech-focused startups, an impressive 32% rise on funds raised in 2020. 
While the US leads the pack, the UK is taking second position, and India is also a strong contender, coming in at third place in terms of investment totals. 
Investor interest, although much of it concentrated on a handful of skyrocketing startups resulting in mega-rounds, has improved across the board, including large seed and early-stage financings, giant late-stage rounds, and a few exits from the first set of venture-backed insurance unicorns. 
Maturation of the insurtech space
The willingness to invest in insurtech, despite the global economic downturn and a drop in investor confidence in general, could be due to the fact that insurtechs and fintechs have been geared up to weather the pandemic storm. 
With agility and flexibility at their core, the vast majority of them have sailed through the past two years, gathering customers jumping ship from incumbents that can't keep up with the technology, and have been ignoring the advance of mobile penetration. 
US  insurtech investments
Investments were split over 240 companies

Mega rounds were responsible for boosting the investment total

Late-stage rounds included

health plan provider

Collective Health

, which raised $280mn; entrepreneur-focused

Next Insurance

, which pulled in $250mn; and cyber insurance provider

Coalition

, which secured $380mn in two separate financings in 2021

Global insurtech funding has grown globally
Cyber insurance enjoys a surge
Digital transformation has led to the inevitable swelling of interest in the cyber insurance market. Although there are currently teething problems in terms of meeting customer expectations and predicting risk in a space where risk changes almost daily, it is expected to continue to play an essential and growing role in commerce and industry for decades to come. 
 

At-Bay

,

Corvus Insurance

and

Cowbell Cyber

secured sizable rounds, alongside the sector's largest venture recipient this year, Coalition.

 

Sure

, a provider of SaaS infrastructure and APIs for insurers;

Arturo

, a developer of aerial imagery analytics used by insurers; and

TrustLayer

, an automated insurance verification provider have also commanded bigger rounds in 2021
IPO slumps for leading insurtechs
Though insurtech SaaS startups are raising capital, it's primarily the public-facing, upstart insurance platforms that are producing exits and the market hasn't been entirely stable.
In 12 months a minimum of  four venture-backed US unicorns hit public markets, namely Oscar, Root, Metromile, and Hippo. All of them had fallen from the earlier targets suggested by predictions earlier in the year.