wefox appoints Dr. David Stachon as its new COO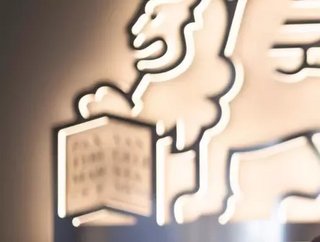 Dr Stachon will join Europe's largest insurtech, wefox, on July 1st
wefox has appointed a new COO as part of its fast-moving expansion strategy.
The leading insurtech has appointed Dr David Stachon, the former CEO of Cosmos Direkt, to the new executive position, a move which follows wefox's recent mega funding round that raised $650mn in capital.
New executive for wefox
According to reports, Dr. Stachon is industry royalty with an impressive resume. He originally trained as a Biochemist with an MBA from the University of Bradford in the UK and started his career with McKinsey.  He worked for seven years specialising in Insurance and Healthcare. After a short period at Novartis, he joined one of his former clients DKV/ MR Group (Deutsche Krankenversicherung AG) as the Director of Sales leading a tied agent salesforce for five years.
Later on, Stachon expanded his experience to Asia, leading the market entry of DKV in South Korea, and was appointed as Chief Marketing Officer for ERGO Group. He led the successful rebrand of the company. After a spell at the Royal Bank of Scotland, Dr. Strachon became CEO of Directline Germany and a Member of the International Management Board of the Directline Group.
In 2016 he joined the Generali Group as CEO of Cosmos Direkt, joining the Generali Germany Holding Board in 2017 as Chief Business Officer. David was responsible for the turnaround of the Broker Business in Germany (as CEO of Dialog Versicherung), the Direct Business as CEO of Cosmos Direkt, and the Cooperation Business of Generali in Germany.
wefox growth strategy
wefox, which was founded in 2015 and originally branded as FinanceFox, is based in Berlin and has taken the insurtech sector by storm. Its most recent investment drive won it the largest funding sum of any insurtech globally.
Following the news, wefox CEO Julian Teicke then announced wefox would make every employee a shareholder in the company, awarding each of them $5,000 in company shares.
Speaking about the appointment of Dr. Stachon, Teicke, CEO said, "When we announced our record-breaking Series C earlier this month, we were very clear about our intentions. We will invest in technology and growing our global footprint. wefox will be the number one personal insurer within a decade." 
He continued, "David's appointment demonstrates our commitment to achieving these goals. I am confident that with his experience and expertise in insurance and digital technology, he will deliver on our objectives."
Dr. Stachon said the prospect of joining wefox at this time in the company's development was exciting. "I am delighted to be joining wefox at such an exciting time and just off the back of a huge Series C investment round.
"wefox is already disrupting the industry and is clearly reinventing insurance. Insurance was created to be a force for good.  It was all about people taking care of people."
He added that the company will continue to expand its offerings into new markets. "At wefox, that's what insurance is once again. Using technology we make insurance about preventing risk and keeping people safe. I am determined that we will do more of that for more people around the world."