Virtual i Technologies wins ACORD InsurTech Challenge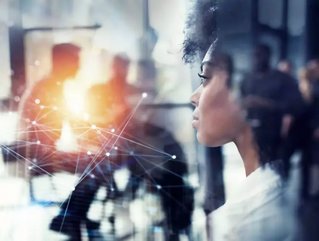 Global insurance standards board ACORD has named Virtual i Technologies as the victor of its '2020 InsurTech Innovation Challenge London...
Global insurance standards board has named as the victor of its '2020 InsurTech Innovation Challenge London'.
The virtual event brought together 12 insurance-based startups to present their ideas in the spirit of fostering industry development and tech enhancement. Presenting to a panel of expert judges, contestants were tasked with presenting opportunities for real change.
"ACORD InsurTech Innovation Challenge (AIIC) brings together an exciting group of innovators who share a strong desire to bring positive change to the insurance market," , ACORD's Global Managing Director.
"The AIIC was the insurance industry's first competition of its kind in 2015, and we are proud to continue this tradition of recognising and supporting the emerging technologies that will advance our industry the London market and globally."
Democratising high-quality risk management
In addition to a US$10k cash prize, Virtual i Technologies (ViT) will be given opportunities to introduce its technology to a wider audience via ACORD's own platform.
A strong proponent of the shift from 'faith-based' underwriting to data-driven and dynamic decision-making, the company aims to make robust and high-quality risk management solutions available to insurers at affordable prices. 
By ViT's own estimates, workload efficiencies for underwriters and risk engineers using its '' product stand to increase 40%, while portfolio visibility and control could reach up to 100%.
Other competitors included , , , and others.
Caroline Bedford, Founder and Head of , as well as Chair of the judging committee, praised the output of the contestants and emphasised that all of them had the potential to usher in positive change.
"Any one of them is capable of making a tangible impact on the insurance industry. It is of critical importance that we continue to provide opportunities for talented innovators to help shape our future; especially at this time, when it is even harder to step outside of the 'getting back to business as usual' priorities."
Hosted in multiple cities around the world, the AIIC's next event goes across the Atlantic from London to New York, taking place on 10 September.