Vehicle-centric data will drive motor insurance's future
By Martyn Mathews, Sr. Director, LexisNexis Risk Solutions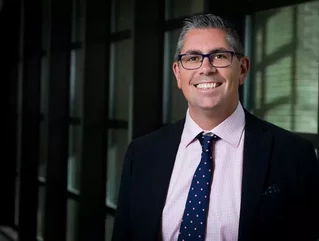 Today we are witnessing a rapid increase in-vehicle connectivity, as well as advancements in vehicle safety technology and autonomous driving...
Today we are witnessing a rapid increase in-vehicle connectivity, as well as advancements in vehicle safety technology and autonomous driving.
This is opening the potential for dynamic data from the car and static data about the car's build to be used for insurance risk assessment and pricing.
All cars are expected to have connectivity by 2030, feeding a wide range of data into car manufacturers to help them better serve their customers and support their goals of zero emissions and zero fatalities. This includes offering Usage-Based Insurance (UBI) based on how the car is driven as well as the presence and activation of increasingly advanced Advanced Driver Assistance Systems (ADAS).  
At the same time, the insurance sector needs to access vehicle-centric data to remain relevant in a world where consumer experience will trump products.  
The formation of a connected car data platform and exchange with consumer consent, compliance and control at its heart is providing a solution to help both markets leverage connected car data. Here, driving data from motor manufacturers and insurers is normalised, contextualised and standardised then delivered back as an actuarial grade driving score for UBI, regardless of the vehicle make, model or device type.  
But with connected car data still on its upward trajectory, we also need to look at what's deliverable to the market right now.
Starting with clean and accurate vehicle-based data, it's already possible to convert the Vehicle Registration to VIN to build a solid data foundation. So first the focus is on static data on the build of the vehicle, including its ADAS features. This is already well-advanced for use in pricing with testing of LexisNexis® Vehicle Build underway with a number of UK motor insurance providers. 
Building on these foundations, using the car manufacturer's embedded telematics, usage-based insurance programs and driver behaviour scoring can be delivered. 
Distance readings directly from the odometer will end the need for estimations and the potential for error.  
All this data from and on the car will support pay-how-you-drive options, where insurers can launch mass-market driver scoring and safety programs.
Soon, insurers will be able to access a suite of vehicle data products and multiple car manufacturers' data in the same way they already access traditional data, to enable point-of-use delivery across the insurance value chain.
These developments are happening as consumer appetite for services based on vehicle data is growing. Research demonstrates that most consumers (80%) are between "somewhat" and "very willing" to share their data in return for a range of benefits, including lower prices, more relevant, personalised offers and alerts, and quicker claims processing. 
Insurance providers already offering telematics will be in a stronger position to tap into this consumer demand and leverage the data to come from the connected car than those who have yet to get on board. 
Connected car data is set to disrupt the market, but only for those who are least prepared.
This article was contributed by Martyn Mathews, Sr. Director at LexisNexis Risk Solutions