US$250m funding round doubles Next Insurance's value to $4bn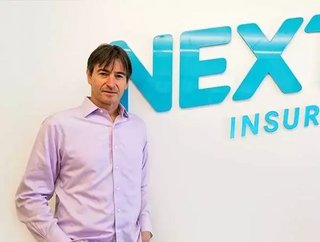 Next Insurance's latest $250m funding round has doubled its value to over $4bn in a momentous six-month run of growth, acquisitions and partnerships...
The round was led by and recurring backer . It also drew support from , , , and others.
In total, has now raised over $881m in capital and continues to pursue its core objective: providing "simple, affordable and tailored" insurance products for the small business market.
Using a tech-first approach, the company reports that savings of up to 30% can be achieved compared to traditional insurers. For Guy Goldstein, Co-Founder and CEO, Next's six-month run of success is an :
"This latest round of financing is a validation of our vision which is to make it dramatically easier for small business owners to get the insurance coverage they need by removing friction from the customer experience. 
"We're not done improving the lives of small business owners, but we're proud of what we've accomplished thus far." 
Records, acquisitions and partnerships
2020 represented a bumper year for Next's stats:
It increased the number of multi-policy holders by a factor of 10
Tripled its number of premiums
Added 180 new staff
Achieved more than $1m in premiums within a 24 hour period
The company also acquired open data/underwriting tech firm in December 2020 and insurance agency in early March 2021.
Next also began a high-profile to further its small business cover objective. As part of the agreement, the insurtech is offering a 10% discount on general and professional liability policies.
Todd Heimes, Director of Amazon Business Prime, said of the collaboration, "We know that small business owners are looking for innovative and cost-effective ways to streamline their businesses and save time, and that's what this partnership with Next Insurance helps achieve."
With no sign that Next's winning streak is going to slow down yet, it seems likely that the company's core client base has even more to look forward to as economies gradually recover from the pandemic. 
Pictured: Guy Goldstein, CEO and Co-Founder, Next Insurance
Image source: Next Insurance