UK's Konsileo raises US$5.6mn in Series A funding round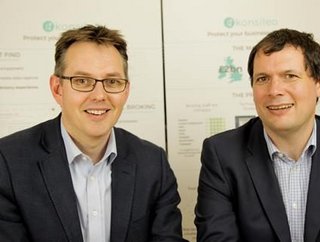 Despite the difficult investment climate, Konsileo raised the capital as part of its growth strategy, and will invest in recruitment
Konsileo, the commercial insurance broker and risk management adviser, today announced the completion of a US$5.6mn in its Series A funding round.
The round, which was led by Growth Tech VC Committed Capital, which first invested in Konsileo in 2018, provided over 50% of the current funding round. New investors in the venture include ACF Investors, a UK venture capital fund, and angel investors.
The move follows Konsileo's success earlier this year when it was awarded Chartered status in April, in recognition of its commitment to the highest levels of professional standards and capability.
Konsileo technology proving popular in the marketplace
Konsileo is an FCA-authorised and chartered insurance broker built around efficiency, professionalism, collaboration, and client service. Launched in 2017, the insurtech has grown to employ 80 people in hubs across the UK.
According to reports, Konsileo developed a proprietary broking platform with built-in compliance checks and premium policy administration that frees brokers from unnecessary repetitive tasks. The solution also facilitates exceptional risk capture and insight and cross-firm collaboration.
The insurtech has built a robust reputation in the marketplace, doubling its size in 2021, and now plans to use the investment to accelerate its recruitment of UK insurance brokers and further develop its technology platform.
Speaking about the latest funding round's success, CEO and co-founder John Warburton said, "Konsileo's model is based on several key principles. We believe trusted advisers are more important to clients than broking brands, that data-driven advice is highly valued, and that broker data can ultimately add more value than insurer-only data.
"Those principles led us to create our own broking systems from scratch. But it's not just our tech or our outlook that's innovative. We run Konsileo as a workplace for the future, with an explicitly designed, modern culture that has no hierarchy but supports professional excellence and collaboration.
He added, "Our aim is to give our team the tools they need to be the best and happiest professional risk advisers they can be, to give clients great information and support, and to give insurers a true and trusted partner. This investment will allow us to accelerate our growth plans, and continue to shake up the world of commercial broking."