UK Pensioners Flock to Penfold As Transfers Increase by 341%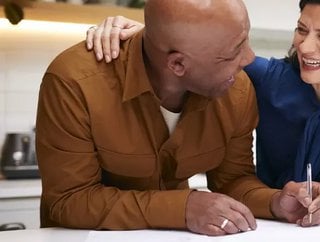 Transfers to insurance technology startup Penfold more than triple as it ramps up its support for British pensions and simplifies the entire process
In its efforts to revolutionise the way people save for their retirement, Penfold, the digital pensions platform, has today revealed the latest figures in its progress to change the way individuals save for their future. Between 2021 and 2020, it reported a 341% year-on-year growth in successful pension transfers.
"Having all your pension pots together in one place gives you real peace of mind, making it so much easier to view how much you've saved so far and how much more you need to reach your retirement goals," said Chris Eastwood, Co-founder at Penfold. "However, difficult and confusing processes have prevented savers from finding and transferring their pensions, meaning they are missing out on the benefits that consolidating your pots brings.'
Within less than two years since its debut and only nine months after gaining full FCA permissions as a pension provider, Penfold has grown its user base to more than 40,000 savers across its Personal, Self-Employed, and Workplace pension plans.
The company's effort to simplify pensions pays off
Penfold has made a considerable effort to get people interested in their pension savings during what has been a challenging year for savers, and it has paid off. The number of customers aged 30 or under using the platform increased by 238 per cent–a demographic that the pensions business has traditionally struggled to reach.
In a further boost for the digital pensions platform, the number of customers aged over 50 has increased by more than four times, and they now make up approximately 10% of the user base.
British pensioners are flocking to Penfold as the company steps up support for British savers. The UK-based wealth manager is seeing a three-fold increase in transfers from other providers, with more than £1 billion of retirement savings transferred to its services in the past six months alone.
"At Penfold, we aim to make pensions easy. That means if you transfer your pensions with us, our friendly customer service team, assisted by our smart in-house technology, support you with finding and liaising with your old provider, coordinating any documents you need to send or sign, and keeping you updated at every step in the process. Above all, we prioritise simplicity and excellent customer service," added Chris Eastwood.
The bottom line
The growth of Penfold is a really positive development and shows how savers are starting to see the benefits of transferring their pensions to different providers.
"We are delighted that our commitment to making pensions easy has resonated so strongly with customers and has allowed us to achieve this level of growth. Looking ahead to 2022, we're excited to continue to support thousands more savers in transferring their pensions and helping them to feel more certain about their financial future," concludes Chris Eastwood.
***