UK Insurtech Zego Announces Bold European Expansion Plan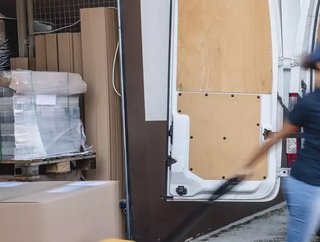 Zego, the UK's first insurtech unicorn, announces a bold expansion plan into mainland Europe to capitalise on the continent's £20bn fleet insurance market
Zego, the commercial motor insurance firm, was established by former Deliveroo executives Sten Saar and Harry Franks in 2016.
The company became a unicorn in 2021, prompting a significant recruitment effort and outward expansion.
In 2022, the company will tap into mainland Europe's £20bn GBP fleet insurance market. It already operates in six nations, with plans to establish in the Netherlands and expand considerably in France.
"Since Zego's foundation in 2016, it has always been the ambition to expand and to become a global insurer. We have proven Zego's proposition in the UK over the last six years whilst rapidly expanding our team and refining our novel insurance products," said Sten Saar, CEO at Zego.
Company growth has accelerated at a rapid rate
Zego had around 300 employees in January 2020; today, it has more than doubled that number to over 635 people. The company is looking to grow its workforce even further as it expands into new markets this year.
According to Sten Saar, "Taking our fleet products to Europe has been long in the planning, and the launch comes off the back of a phenomenal year for Zego - becoming the UK's first insurtech unicorn and doubling our headcount in 2021 alone. Like the UK, the Netherlands and France have seen costs go up, in part owing to the pandemic and a reduction in traditional fleet insurers in the market. We are very excited to bring Zego's next-generation offering to these markets."
Technology is at the forefront of the company's plans
Zego has been quick to adopt new technologies, such as telematics and big data, to help it offer a better customer experience. It has also developed several innovative products in recent years, including pay-as-you-go cover for courier and delivery drivers.
In a world where every company in the insurance industry is looking for an edge to make it more competitive, data has become the new oil. Data helps insurers to price risk more accurately, and in the case of Zego, it has been essential in helping the company develop products that are tailored to the needs of modern customers.
The bottom line
In conclusion, Zego is a company that is on the move, and it is looking to expand rapidly to capitalise on the opportunities available in the current market.
Being an early mover as an insurtech has given the company a significant advantage. And now, it looks poised to take on the challenge of becoming a leading player in the European market.
Only time will tell if Zego can pull it off, but there is no doubt that it's a company to keep an eye on.
***