UK insurtech Ripe Thinking reveals record growth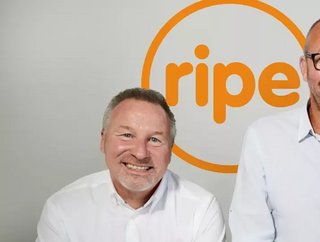 The company's expansion follows technology investments and consumer changes during 2020
One of the UK's biggest insurtechs, Ripe Thinking, has announced a record period of growth following the company's technological developments and an alteration in consumer behaviour and demands in 2020. 
The disruptive insurtech which was founded in 1998 and boasts a 70-strong team of employees, is an industry leader in terms of innovative technology, specialises in customer analytics, robotics and AI to create insights into risk, underwriting and claims processing.
The Manchester-based company is also embarking on the next phase of its partnership with the University of Salford - working with data scientists on AI and machine learning for the insurance sector.
Ripe Thinking operates in a range of marketplaces, including sports, DJ, music, extreme sports, facilities and teams.
Technology and market delivery in insurtech
According to reports, the company's unprecedented period of growth was accelerated by Ripe Thinking's new multimillion-dollar cloud CRM platform, which has been created to outpace the market and is primed for new ultra-targeted product launches in the UK and deployment internationally. 
Ripe Thinking profit margins
Data shows that Ripe Thinking has seen its profits rise by 75% over the past 12 months. Its UK customer base also passed the  250,000 mark and reported turnover was up by 25%, from £15m in 2019  to £18.8m, and this was driven by organic growth.
The staycation new normal could also be attributed to generating new business for Ripe Thinking. Last year saw the insurtech's fastest growing new product to date - Ripe Caravans, which is underwritten by Aviva, and was the first product to launch on the new platform. 
Meanwhile, Ripe's custom-built platform,  Juice uses robust microservice and API based technologies - enabling the insurtech to launch products rapidly, either direct or via affinities.
The company also attributes its response speed to customer needs as one of its biggest success drivers. Ripe can adapt products at pace. For example, within 24 hours of the UK's Prime Minister Boris Johnson announcing that gyms would be forced to close on 20 March 2020 due to the pandemic, Ripe led the market by adding free virtual workout cover for fitness instructors via its Insure4Sport product.
Speaking about the latest growth reports, Colin Whitehead, Executive Chairman of Ripe Thinking, explained, "Our mindset has always been to focus on what customers need and respond rapidly to new trends in specialist insurance markets. 
"It's our 13th consecutive year of growth and our major tech investment has successfully put us on track for an ambitious next phase for the business. Customers are increasingly responding to our direct, 'build your own policy' model which puts control in their hands. Our growth trajectory is continuing during 2021 despite the ongoing challenges of the pandemic."
Whitehead said speed was an essential part of the success process. "We're a fast moving business - and in an industry where legacy technology and restrictive processes remain inherent, we have upped our pace to become more agile than ever. We are now being approached by other organisations, affinities and brands to partner with them using our tech stack to help them serve their customers with our insurance model. 
He added, "Our recent partnership with Aviva to offer cycle insurance to its UK customers is just the first example of new things to come in 2021… We are leading a new breed of insurance in the UK. Consumer needs are changing rapidly and customers want a quick, simple digital purchase journey."