UK insurtech LeakBot announces IPO and new acquisition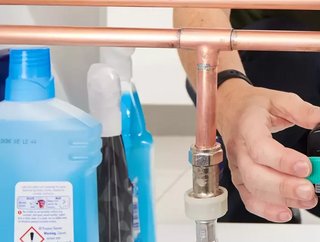 LeakBot will enter the public market under the name Ondo InsurTech Plc and the expansion strategy includes a worldwide rollout
The UK insurtech solution provider, LeakBot has announced it is set to go public in 2022 and will enter the market under the name of Ondo Insurtech Plc. 
The award-winning leak prevention technology company is also pending a planned reverse takeover by Spinnaker Acquisitions Plc. Riding on the success of LeakBot's technology, the newly created entity will be a dedicated insurtech solutions provider focussing on the home insurance sector.
The move follows on from the success of LeakBot, which now has nine live insurance partnerships with insurers such as Hiscox, TopDanmark, and Direct Line, across the UK, US, and Scandinavia. Invented, developed, and manufactured in Britain, LeakBot is a patented end-to-end solution to the huge global problem of domestic water leaks.
P&C and smart device risk reduction
According to reports, water leaks are a significant environmental problem. For example, in the US domestic water leaks account for more than a trillion gallons of wasted water every year. Additionally, the damage caused by these leaks accounts for around 30% of the underwriting cost of a typical home insurance policy in the US and UK.
LeakBot's patented technology is provided free of charge to householders by home insurance companies and enjoys strong customer advocacy with a Trustpilot score of 4.8. By finding and fixing the leaks, LeakBot's device reduces insurance costs, saves water and prevents excessive waste of building materials caused by unforeseen water damage, and improves the sustainability credentials of homes.
LeakBot's solution connects to the home wireless network and, if it detects a leak, alerts the customer via the LeakBot mobile app, and provides access to a team of expert LeakBot engineers to 'find and fix' the problem.
Since its launch, LeakBot has partnered with several major UK home insurers to supply the device to customers, including Direct Line Group, Hiscox, Eaton Gate, and Covéa Insurance. 
In February 2020, Hiscox became the first UK insurer to offer a free LeakBot as standard to all new and existing home insurance customers. The solution is also available in Sweden with Länsförsäkringar, in Denmark via TopDanmark, and also recently launched into the United States with SageSure and Mapfre.
LeakBot listing a step forward for P&C insurers
Once listed on the UK's main market as Ondo Insurtech Plc, LeakBot will continue to provide cost-effective Insurtech solutions and deployments around the world. 
Speaking about the public listing and expansion strategy, Andy Morrison, Chairman of Spinnaker Acquisitions Plc, explained, "In a green economy space where hubristic plans and greenwashing are often seen, we are delighted to be working towards an acquisition that is neither of these. LeakBot is an established business and technology that taps into an existing insurance business model while making a practical contribution to avoiding waste. We were impressed from the start with the quality of management, and we look forward with confidence to completion and execution."
Craig Foster, CEO of LeakBot added, "We have proven LeakBot's efficacy following an extended period of product development and customer implementations in association with major UK, US and Nordic home insurers and are now excited to be entering a new phase of our journey with SPAQ and the continuing support of HomeServe to finance the rollout and adoption of LeakBot in our target markets where there are some 97 million addressable homes."