UK insurtech iRevolution develops new technology solution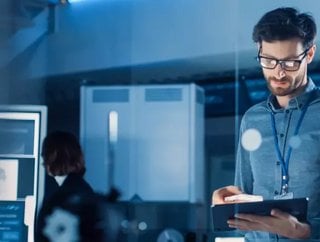 The UK insurance group has announced the launch of its new growth strategy in line with the new technology
iRevolution, the UK-based insurance broker group, have launched their own technology platform to streamline the customer experience and expand their offerings.
The Manchester-based broker, which is independently owned, invested an undisclosed sum to develop the technology, which will speed up the brokerage process and make services more easily accessible to customers. 
Launched in 2013, the insurtech has been working on refining the processes for non-standard risks. The company's first innovation began with the development of their own telephone dialler system, Comunik8, built in-house by a team supervised by iRevolution's CTO, Michal Tesar.
New insurtech innovations
According to reports, iRevolution's growth strategy includes more than doubling its GWP from its current £40mn to £100mn by 2026. The company aims to do this through its new technology platform. 
Speaking about the company's latest announcement, Mark Rigby, CEO of iRevolution Group, explained, "The businesses we work in are traditionally labour-intensive areas with a lot of manual processing, due to the non-standard nature of the risks we help insure. 
"We aim to create platforms that will allow us to bypass these longer, traditional processes. This way, we can create efficiencies and better customer experiences across our main areas of business", he said.
Traditionally, the processes previously used could see the customer waiting up to 24 hours for their insurances. 
Rigby continued, "We saw this as a problem and some of our recent developments have seen the turnaround time reduced to minutes for a quote, and insurance documents uploaded to our client's portal within half an hour leading to a slicker customer experience.
"We're working with specific insurers to look at improving processes, using tech to assist with this, and help streamline our back-office operations. We have undertaken a recruitment drive within the development team as we are keen to move forward swiftly with our future projects.
"Ultimately, we see the future of iRevolution Group in the insurtech arena and are keen to use these developments to improve the business and the customer experience," he added.
Image credit: Getty (stock)