UK insurtech Anorak raises £5mn in Series A funding round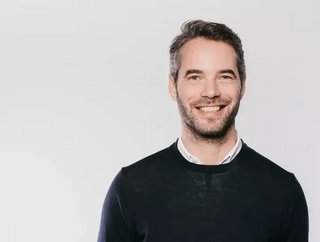 The Anorak round was led and facilitated by ICON Corporate Finance
The UK-based independent life insurance broker Anorak has secured £5mn following its Series A funding round facilitated by ICON Corporate Finance. 
Founded in 2017, the embedded insurance service enables mass-market customers to receive cost-effective, personalised insurance advice. 
According to reports, an estimated nine million UK families are at risk of financial catastrophe following the loss of a breadwinner, and 53% of the population is without life cover. More worryingly, 50% of mortgages are currently unprotected.
However, Anorak data suggests the COVID-19 pandemic has shifted the national psyche, with more families than ever before starting to focus on the safety of their financial futures.
Anorak funding and growth strategy
The insurtech released a statement following its funding round, confirming the investments will enable the firm to expand its offerings as well as its distribution network and advice platform. 
At the moment, Anorak provides automated and ongoing assessments of users' financial vulnerability and cover requirements throughout their life. So far, it is the only platform to provide a seamless omnichannel experience that also allows users the option to speak to expert advisers. 
ICON used its expertise in insurtech software and fundraising, to introduce insurance and lifetech software focussed VC and CVCs from across Asia, Europe, and the US to Anorak's leadership team. 
It recently positioned the company as a future global software leader in the lifetech insurance sector. ICON has also been an advocate of Anorak in terms of financial modeling, the preparation of the investment deck, and investor interaction that led to a successful investment round with Tier 1 VCs, CVCs, and super angels.
Speaking about the funding round's success, ICON's Nicky Cotter explained, "Technology and innovation are reshaping the future of the insurance industry, and demand for tech solutions has never been higher. 
"There are still too many ways that insurance companies are difficult to do business with so finding ways to combine digital data with analytics can deliver powerful client experiences that are personalised, predictive, and proactive - which is a gamechanger for the industry. Anorak is a prime example of this," she said.
There is also a predicted uptick in deal activity throughout 2021 as consumer attitudes to life insurance shift.  "We are already seeing unicorns in the 'life' space and that's set to continue," confirmed Cotter. 
The move will also expand Anorak's omnichannel opportunities, said David Vanek, CEO, and co-founder of the company. "Our regulated automated insurance advice platform can be integrated into existing partners' eco-systems so that people can access 'whole of market' life insurance recommendations while using everyday services such as digital banks, online mortgage brokers, investment platforms, digital money management service, and challenger banks."
Image credit: Anorak Technologies David Vanek and Vincent Durnez