TrueMotion insurtech acquired by Cambridge Mobile Telematics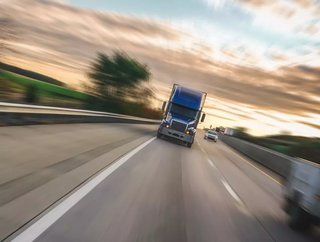 US-based TrueMotion and Cambridge Mobile Telematics provide mobile phone telematics technology
Two leading US telematics firms have joined forces as Cambridge Mobile Telematics acquired TrueMotion, another Massachusetts-based insurtech firm. 
One of the world's leading telematics insurtechs, Cambridge Mobile Telematics, was launched in 2010 and powers 65 enterprise programmes in 28 countries.
Meanwhile, TrueMotion, which launched in 2012, has enjoyed significant success as a telematics operator, raising US$10mn in its seed funding round in 2010, and then partnering with the motor insurtech Noblr in 2019. 
TrueMotion has also entered the European market, collaborating with LB Forsikring to promote safe driving in Denmark.
Telematics expansion
The joining of the companies means TrueMotion's 150-strong workforce will join Cambridge Mobile Telematic's already established team, along with their client list, which includes Travelers, Farmers, and Progressive. 
The new company will focus on increased interest in using telematics for crash reconstruction in personal lines claims and more innovation in the telematics space. 
Speaking about the acquisition, William Powers, CEO, and co-founder of Cambridge Mobile Telematics, described the move as an opportunity to explore new markets, expand throughout the US and bring telematics to a much wider customer base.  
"With this acquisition, we will use our world-class talent, technology, and scale to help our partners overcome the complex challenges of global road safety," he added.
Ryan McMahon, VP of insurance and customer affairs for Cambridge Mobile Telematics, explained that expanding the company with additional talent and customers would help meet the demands of a growing telematics market. He also quoted data from a study by J.D. Power which revealed that personal auto telematics users have doubled in five years to 16% of policyholders.
McMahon told the press, "This market is rapidly expanding, and building more capabilities is more important than ever," McMahon says. "Both companies follow similar philosophies and grew up in similar ecosystems, and now we're bringing those cultures together."
He continued, "Telematics is absolutely the future of commercial auto and rideshare, and it's kind of a step up beyond the normal telematics."
McMahon added, "We will not only widen our lead in smartphone telematics, but also use our combined talent to invent new products for risk measurement, contextual telematics, and crash mitigation across emerging mobile, IoT, connected-car, video, and sensing technologies."
Five reasons why telematics is in demand
It reduces fuel costs and increases operational efficiency. This is a consideration for most commercial fleets given the rising costs of fuel

The technology enables fleet managers to plan operations with greater precision by providing exact locations, timescales, and speeds of vehicles. 

It improves driving standards and monitors driver behaviour, reducing detours and ensuring responsible driving. 

It helps fleet health and maintenance by monitoring the health of operational vehicles.

It increases corporate social responsibility in terms of care for the driver, the vehicle, the impact of driving in terms of emissions, and also the security of the vehicle itself.
Image credit: Getty