Transforming real estate insurance: Who is LeaseLock?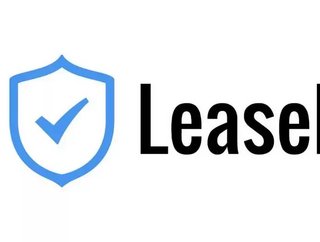 Insurtech LeaseLock is determined to transform real estate forever by eliminating security deposits, which it considers to be ineffectual and outdated...
To work around these limitations, leverages an AI-driven platform that can be seamlessly deployed through a building owner's existing IT management system. Upon joining the 'zero deposit community', customers gain access to:
An online lease checkout which swaps large security deposits for a small monthly fee
US$5k of coverage (Standard package)
Automated final account statements 
Depending on the property owner's needs, three coverage plans are currently available (paid by the resident with rent):
$19 per month = $2.5k rent and $400 damage
$29 per month = $5k rent and $500 damage
$39 per month = $7.5k rent and $500 damage
Securing a gap in the market
At the time of writing this article, the company has reached approximately 1.5 million homes and insures around $1bn in leases.
LeaseLock also currently markets itself as the "only deposit replacement technology" available. As such a unique venture, it is unsurprising that the company managed to secure earlier in February. 
The round was led by London-based investor in conjunction with , with further backing coming from notables such as , , , and more.
Assessing the value proposition of the company, Karim Abdel-Ghaffar Plaza, Founding Partner of Westerly Winds, said, "Through technology, LeaseLock has intelligently solved [the problem of security deposits] while setting the foundation for an end-to-end enterprise insurtech platform. We are excited to back the business as it continues to realise its vision."
Answering the call for a new solution
As with many companies emerging in the insurtech space, LeaseLock considers itself primarily as a technology company powered by insurance. As such Derek Merrill, Co-Founder and CEO, commented that the new funds would accelerate its development:
"We're doubling-down on our core deposit replacement product, while investing in new insurance lines, payment and receivables technology, and market channels."
Reichen Kuhl, Co-Founder and President, intimated that LeaseLock's growth was inevitable in a market crying out for new solutions to enduring problems:
"The market is shouting for a better solution to upfront housing costs that serves both the renter and the operator. Our technology platform completely removes friction, cost, and regulatory risk from our customers' operating infrastructure and P&L."
As one insurtech's most innovative offerings, the continued development of this California company should be something everyone follows with great interest.
Image and video credit: LeaseLock