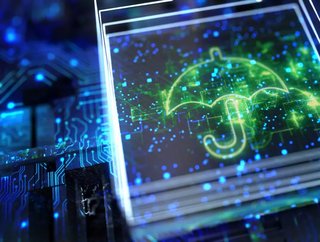 As insurance becomes increasingly digitised, we take a look at the companies leading in pack
Insurance is no longer the domain of boring form filling and long waits to receive claims. Instead, companies are dynamic, customer-centric, use real-time data to assess claims, and can even action payouts in minutes. We've listed the top 10 digital insurers of 2021. 
#10 Zego
Launched in 2016 and taking cover flexibility to a new dimension, Zego is the UK's leading digital insurer in the delivery driver space. 
Zego's flexible pay-as-you-go delivery insurance is designed to help part-time delivery drivers save on the cost of their insurance. Couriers working with leading delivery companies are charged by the minute with a minimum charge of one hour's cover. Customer cover continues as long as users are still on deliveries and ends when they stop work. 
#9 Marshmallow
Describing themselves as the car insurer with a conscience, Marshmallow is redefining the European motor insurance space. With its cutting-edge platform and swift underwriting solutions, users have the advantage of fast claim response and policy flexibility. The company also incentivises customers by ensuring 500 miles of driving every year free, thanks to its new carbon offsetting programme. It also provides plans to motorists unable to get insurance from traditional providers. 
#8 DeadHappy
Another insurtech that appeals to Millennials and Gen Z, DeadHappy is proving that life insurance isn't just for the wealthy. In fact, the company has gone above and beyond in its offerings to address the protection gap, which sees huge swathes of the population do without vital life cover due to its expense. The company has also managed to inject some fun into the process with its Death Wish platform, which enables customers to tailor their own Death Wish gifts, bequeathed to their loved ones. 
#7 Vitality
The UK's NHS has generally meant health insurance has not become a large sector. But recently, as services came under strain from the pandemic, companies like Vitality have reaped the rewards. The insurtech offers customers incentive-drive cover that is disrupting the sector. Using wearables that track heart rate, activities, and blood pressure, users can get themselves covered with private medical insurance for as little as £1.25 per day. 
#6 Hippo
Hippo is a US-based digital insurer that offers a different sort of homeowner insurance. Based in California, the property insurance company incentivises customers by encouraging smart home devices that improve security risks as well as tracking maintenance. The idea is that the sensors provide valuable data on the state of the property, thereby reducing the risk of accidents, such as burst pipes or leaks – or even break ins. The insurance covers the homes and possessions of the insurance holder as well as liability from accidents happening in the insured property. They use AI and big data to aggregate and analyze property information.
#5 Next Insurance
Making life easier and cheaper for the small business owner, Next Insurance is taking the US insurtech scene by storm. Having tapped into a relatively neglected demographic, the company, which is based in Palo Alto, California, offers cost-effective, easy-to-manage policies to a range of small businesses from general contractors to personal trainers. Next co-founders are Nissim Tapiro, Guy Goldstein, and Alon Huri. The trio had previously founded a company that they named Check, Inc. which was purchased in 2014 by Intuit.
#4 Root
Taking telematics into the mainstream marketplace to enable safer drivers to benefit from better premiums, Root is revolutionising the US motor insurance market. Previously, such cover was only available to fleet operatives, but Root's technology enables drivers to have their road performance assessed and monitored. The company incentivises safer driving through lowered premiums. Drivers simply download the insurtech's mobile app and perform test driving for several weeks while the app monitors the driving behaviour in the background.
#3 Wefox
The fastest-growing insurtech in Europe, Wefox was launched in 2015 by Julian Teicke, a dynamic entrepreneur who decided to create the insurtech after conversations with his father, who had spent his entire career in the insurance industry. Wefox is now Europe's number one digital insurer. It boasts eight offices across the continent and has more than 2000 employees and advisors. In June, 2021, the company made international headlines following the world's biggest insurtech investor funding round to date, of $650mn. With a valuation of $3bn, Teicke made the company's IPO, and then promptly made every employee of Wefox a shareholder with a $5,000 stake in the company. 
#2 Esurance
Founded in 1999 – and built with digitisation in mind, Esurance Insurance Services, Inc was one of the very first digital insurers to become operational in a time when mobile technology was still grappling with SMS. But its longevity in the marketplace and its founder's willingness to adopt innovative technologies as they emerge, has stood it in good stead. Esurance currently sells auto, home, motorcycle, and renters insurance directly to consumers online and by phone. Its primary competitors are other direct personal insurance writers, mainly GEICO and Progressive.
#1 Lemonade
Founded in April 2015, Lemonade has moved from strength to strength. It has been a massive disruptor in the insurtech space. The company currently holds the record for the most high-ranking, independent customer reviews of any insurer in the US – a title that pays testimony to its streamlined process and services.  Lemonade has also diversified since its launch and now offers a wide range of products, from pet and P&C, to car insurance and health cover. One aspect that sets the company's services apart from the pack is its Live Policy. Live Policy, enables Lemonade customers (existing and new) to make changes to their coverages whenever and wherever they are. The company claims, "It's actually easier to change your Lemonade coverage than it is to pay for your latte."