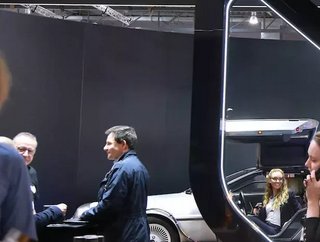 Berlin-based wefox has just secured the largest funding round of any insurtech globally - and shows no sign of slowing down
After raising US$650mn from its investors last month, wefox made the unprecedented move of making every one of its employees, a shareholder.
The company has now reached a post-money valuation of $3bn and wefox has emerged as a global-leading digital insurer focused on personal insurance products, such as household insurance, motor insurance, and personal liability insurance.
We track the highs - and more highs, of this dynamic and disruptive insurtech that is taking Europe by storm
2014 - FinanceFox is launched
Fresh from his victories with Groupon the three other successful fintech startups, Julian Teicke pioneers FinanceFox, an app that enables users to manage their existing insurance policies from one mobile platform.
July 2015 - In the money
FinanceFox completes an angel funding round with an undisclosed amount of funding from EMPAUA GmbH, Dario Fazlic, Julian Teicke, and Amir Suissa. 
January - September 2016 - Funding spree
In just eight months, FinanceFox raises $28m from its investors in two rounds let by Salesforce Ventures, Anglelist, IDinvest Seedcamp and Speedinvest. The boost enables FinaceFox to expand its offerings and the company goes on a massive hiring drive. 
2017 - Rebrand and insurtech status
With its own insurance offering now available, FinanceFox is sent out to pasture and the insurtech rebrands as wefox following the acquisition of ONE Insurance for an undisclosed amount of money. 
2019 - Expansion plans
On March 6, 2019, wefox completes its series B funding round with $125mn in funding from Mubadala Ventures, Salesforce Ventures, H14, Goldman Sachs, and CreditEase Fintech Investment Fund. 
2021 - The big time
Now the largest insurtech in Europe, wefox raises $650m in the largest investment drive for an insurtech globally.
The direction of the company continues to take a technology-led approach to its expansion, with customer centricity at the centre of its strategy.
Following the funding round and IPO, Julian Teicke also announces that every wefox employee is now a shareholder in the company.