THREE insurtech trends leading disruption in insurance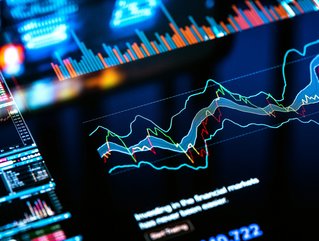 Data solutions specialists
Gerry Goodwin, CCO at Dufrain, pinpoints three top trends that look set to disrupt the insurtech space over the next few months
Insurance organisations throughout the industry hold valuable pockets of data that, when taken seriously, can prove to be an incredibly valuable asset. The current state of data within the insurance market can be clearly delineated by the 'haves' and the 'have-nots', a term that has cropped up in some of our recent panels. Some organisations are embracing data at the highest level, embedding it within their culture and treating it as an asset. In other organisations, the 'have nots', will have pockets of 'goodness' regarding their data, but it lies in silos, meaning the organisation as a whole can't reap its benefits and are at risk of being left behind.
There are some larger, personal lines insurers that are ahead of the game. In part, this is because they are so intertwined with their customers in a one-to-one way and aim to make the customer experience as personalised as possible. The 'have nots' are more often the general insurers that have complex business lines and which are trying to do both personal and commercial offerings. These organisations are operating within heavily siloed, legacy type systems and are hoarding masses of data that is not being used to effect meaningful change.
The current state of the market, defined by companies falling into these separate camps, are majorly influencing the data trends set to play out over the course of this year. So, what are these trends predicted to look like?
#1 Impact of disruptors
This year we are likely to see what the entry of new disruptors to the market could prompt insurers to do.
The launch of the Amazon insurance store towards the end of last year is a real warning for long-standing figures in the insurance market. The entrance of a potentially disruptive force is a sure sign that incumbent providers must keep up with digital transformation or risk losing out.
But what practical steps can existing insurers take? To combat the threat of this new player, it may be prudent for organisations to produce a policy outlining exactly how they could compete with and offset the risks they face from these new entrants. Getting closer to the customer to provide greater personalisation and being able to diversify on product offerings is key. Amazon's own strengths may lie in the fact that its strategy has always been a people first approach, long before the business considered the world of insurance.
Incumbent firms should also see Amazon as a wakeup call to throw off the shackles of legacy infrastructure in order to move far quicker with data-led efforts. In practice, this means identifying systems which are inefficient, outdated and creating problems caused by data siloes and then taking the necessary steps to upgrade them.
Ultimately, a non-insurance player (especially one known for customer centricity) entering the fourth largest insurance market in the world should act as a real caution for those lagging behind with their data journeys.
#2 Is 2023 the year of digital transformation?
The insurance industry has talked about digital transformation for many years now, but 2023 needs to be the year when companies proactively shift towards digitalisation.
This isn't just about the practical integration of technology, but a cultural shift towards embracing digital. That means integrating technology in the right places to augment capability, rather than putting technology in place for technology's sake.
There are many firms in the insurance sector that still have a long way to go. I often refer to an analogy about the City to demonstrate reluctance to cultural change; you can introduce iPads to those working in firms, for example, and you'll find employees leaning on them to hand-write their notes. Digital transformation is a holistic process, and it is essential firms treat and manage it as organisational-wide culture change.
#3 Move to automate/RPA – year of automation?
Companies feeling the pinch this year given the current and ongoing economic challenges could potentially cause automation to climb back to the top of the priority list. Robotic Process automation (RPA) springs to mind here ; it was a hot topic a few years ago, but why haven't we moved forward with this in recent times?
Firms need to be agile, flexible and adaptable to market conditions, but to get to a point where automation is a realistic and achievable prospect, organisations need full control over their data. The technology to facilitate RPA is there, but there is a reason why not every company is already embracing it. Too many businesses simply are not getting the fundamentals right in term of data governance. This is holding them back from growth, and reaching a position where employees are freed up from having to do manual processes in order to focus on doing what they enjoy most.
One final area for firms to take note of in 2023 is regulation – specifically with regards to the new rules around General Insurance Pricing Practices (GIPP) coming into effect this year. Regulatory changes are a constant thing for firms to keep up to date with, and if firms know they are always a certainty, what are they doing to prepare in terms of their data?
Keeping up with the changes and trends we will see in 2023 will be a challenge for any firm, but questioning whether your data is organised and governed and then taking the required action is now a vital step for keeping up with an ever-changing regulatory landscape..
Taking these steps will also help firms retain a competitive advantage and combat the threat posed by new entrants onto the market, as well as allowing significant headway to be made with long-discussed digital transformation.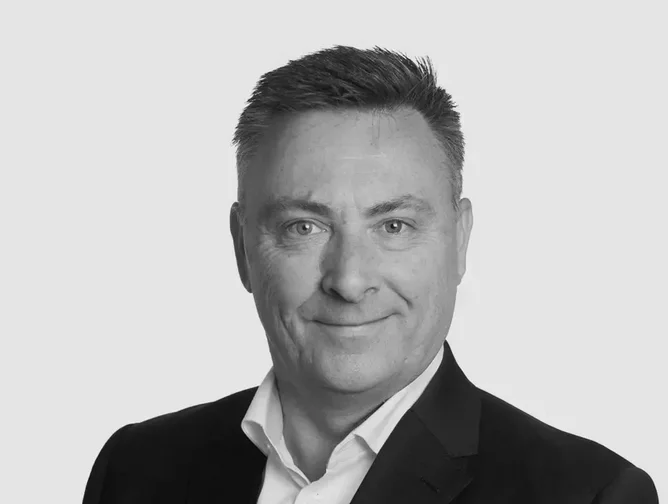 Gerry Goodwin