ThingCo AI device drives swifter auto claims at Policywise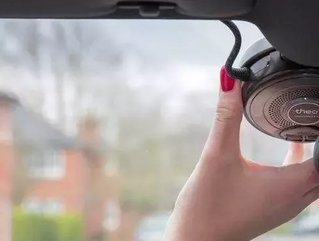 Insurtech's telematics device Theo will rollout to policyholders for more transparent and swifter claims and underwriting...
Specialist insurer Policywise will begin offering a connected telematics device to increase the speed and accuracy of auto claims, in partnership with insurtech ThingCo.  
The black box-style product is developed by ThingCo. It is an AI-driven and voice-enabled device called Theo, compatible with all vehicles that have a windscreen. Its primary function is to collect real-time data in order to remove hurdles in the motor insurance claims process. 
The device can also provide immediate voice support for drivers and passengers in the case of an accident or road emergency.
How does it work?
In the event of a collision or other accident, Theo's automated first notice of loss (FNLO) solution will kick in to provide driving data and voice recordings. 
The telematics data gives the insurer a clearer picture of the situation to speed up claims and provide a more transparent process all round for the customer. 
On the backend, Policywise will close the loop by leveraging ThingCo's encrypted telematics platform to support underwriting and claims. 
New trend for telematics
Policywise hopes the device will open up telematics, primarily popular with younger drivers, to a wider customer base. 
"We can really make telematics appeal to a whole new audience at a cost that is a fraction of existing device solutions and at a time when people are looking for more personalised cover," says Simon Jackson, CEO and founder of Policywise. 
A discreet, attractive form factor, plus ease of installation - a stumbling block for the wide adoption of many connected and IoT devices - makes the device an even more attractive proposition, Jackson says. 
Martin Williams, COO of ThingCo, believes we are at the beginning of a trend for wider adoption of car telematics devices: "Policywise is amongst a growing band of brokers switching on to next generation telematics to create greater engagement, expand their market and reduce claims loss ratios for their insurer partners."