Cruden: DIL simulators driving auto insurance innovation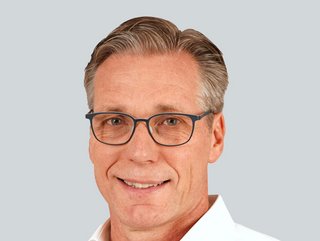 Dennis Marcus, Commercial Manager at Cruden says: "simulators provide a crucial tool to car manufacturers, enabling them to develop better vehicles in less time and at reduced cost"
We look at ways driving simulators are helping insurers achieve accurate premium pricing, with Cruden's Dennis Marcus & HZ Harz's Prof Dr Fabian Transchel
InsurTech Digital speaks with Dennis Marcus, Commercial Manager at Cruden, to discuss the latest on driving simulators and how they are revolutionising driver risk premium pricing.
As put by Marcus: "Big data, automation, artificial intelligence and simulation tools: all of these are at the insurance industry's disposal, but it's not always straightforward to see which technologies in which applications will deliver the greatest tangible benefits."
This is where driver-in-the-loop simulators come into play. As Marcus explains: "Driving simulators were once focused on improving a car's projected ride and handling performance before the physical chassis prototypes had been built.
"Today, their primary role in automotive is to provide a safe, reliable, early-stage environment to evaluate advanced driver assistance systems (ADAS) and automated driving (AD) technologies."
Innovating insurance with DIL simulators
Marcus tells us about the work being undertaken by Cruden, adding: "At Cruden, we're working with HZ Harz University of Applied Sciences (HS Harz) in Germany.
"Its Department of Automation and Information Technology has a brief from the insurance industry to investigate how data generated from simulated driving can be used to build different driver risk profiles. The goal is a model for determining insurance premium levels according to driver risk."
The role of DIL simulators is nothing new, and as Marcus suggests, its entry into the auto insurance sphere is a no-brainer. "Insurance risk research is just the latest use for driving simulator technology, which originated in aerospace and migrated, via motorsport, into the automotive industry.
"Today, simulators provide a crucial tool to car manufacturers, enabling them to develop better vehicles in less time and at reduced cost.
"Such is their importance to the OEMs that companies such as BMW have invested millions in vast new simulation centres that bring together different sizes and types of simulators adapted to different tasks.
"DIL simulators are also proving their worth in the growing field of human factors research, with ordinary drivers at the wheel rather than engineers. Additional ways of operating and interacting with the vehicle are opening up new avenues of research in this field.
"Experimenting with the handover moments between the driver and onboard systems is one area in which simulators excel."
We went on to ask Marcus about the work he is already seeing happen in the space…
Can you tell us about the research work you're seeing on driver distraction and impairment?
"Cruden works with many research institutions exploring the impact of driver distraction and impairment. At the Toronto Rehabilitation Institute in Canada, DriverLab is researching the driving skills of elderly and disabled individuals.
"The facility also examines the effects of medical conditions (including major sleep disorders) and medication on driving performance.
"DriverLab consists of an Audi body, interior and vehicle controls mounted on a Cruden simulator motion platform – all inside a projection dome that offers a 360-degree field of view.
"The cockpit contains sophisticated physiological measurement devices, including a combination of EEG and eye-tracking, to monitor driver engagement and workload.
"These biometric measuring tools are just one example of the third-party development tools and monitoring systems – software or hardware – that can be integrated with a Cruden simulator."
The take of HZ Harz's Professor Dr Fabian Transchel
Delving deeper into the role DIL simulators will play in the insurance sector, we sound out the thoughts of HZ Harz's Professor Dr Fabian Transchel. He explains how experiments in the new simulator will tie in with insurance companies' use of vehicle data to assess a driver's risk within a pay-how-you-drive tariff.
Dr Transchel says: "In the customer's car, a windshield-mounted motion sensor connects to a smartphone via Bluetooth LE to send telemetry to the insurer.
"But insurers need to understand what that data means. A costly way to do that is to also equip the car with a dashcam and correlate the footage with the sensor data after the fact.
"The second possibility is to generate the ground-truth, labeled data yourself in the simulator. Our value proposition is that with the simulator, it's much easier to create situations that are of relevance to insurance use cases."
Dr Transchel is currently working on the simulator team at HZ Harz University, which is due for delivery in Q4 2023.
In the simulator, drivers will be targeted with relevant driving events such as whether they respond to stop signs or how they drive through bends on a winding road. They will also be exposed to different weather conditions or to external distractions such as receiving a phone call.
The data will then be analysed to determine the correlation between risk, and driving profiles created. Insurers can then perform cluster analysis, using patterns in the in-car data collected from its customers to map them to profiles based on the simulator data and place the customer into the appropriate risk group.
For the future, Dr Transchel envisages that the driving simulator could provide insurance companies with data to support proposed changes in traffic law or signage, such as how drivers react to different speed limits.
It is no wonder Dr Transchel says he is "excited by the opportunities".
******
For more insights from InsurTech Digital, you can see our latest edition of the InsurTech Digital here, or you can follow us on LinkedIn and Twitter.
You may also be interested in our sister site, FinTech Magazine, which you can also follow on LinkedIn and Twitter.
Please also take a look at our upcoming virtual event, InsurTech LIVE, coming on 18th-19th October 2023.
******
BizClik is a global provider of B2B digital media platforms that cover Executive Communities for CEOs, CFOs, CMOs, Sustainability Leaders, Procurement & Supply Chain Leaders, Technology & AI Leaders, Cyber Leaders, FinTech & InsurTech Leaders as well as covering industries such as Manufacturing, Mining, Energy, EV, Construction, Healthcare + Food & Drink.
BizClik – based in London, Dubai, and New York – offers services such as Content Creation, Advertising & Sponsorship Solutions, Webinars & Events.