Top 10 insurtechs for auto insurance by total funding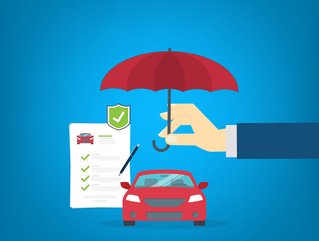 Top 10 insurtechs for auto insurance by total funding
InsurTech Digital rounds up the Top 10 insurtechs serving auto insurers by total funding
Auto insurance, among other insurance types, is becoming ever more streamlined, with bespoke policies and specific data lowering premiums for consumers – even amid current economic headwinds and the cost-of-living crisis. InsurTech Digital takes a look at the insurtechs bringing these innovations to the market.
Akur8 is an innovative insurtech company that is revolutionising the pricing and underwriting processes in the insurance industry. With US$37.9m in total funding, the insurtech uses artificial intelligence and machine learning on its platform to automate the rate-setting process, enhance security and drive efficiency. Leveraging historical data gathered by auto insurers, as well as insurers in other segments of the industry, Akur8's advanced algorithms offer more precise pricing and risk assessment, optimising underwriting decisions, and improving profitability by offering competitive pricing.
With $57m in total funding, auto insurtech Zendrive specialises in advanced technology, including smartphone sensors and artificial intelligence to collect and analyse data on driver behaviour. Giving insurers insight into risk factors and personalised policies, Zendrive is able to improve the overall underwriting processes for auto insurers. By leveraging data and technology, Zendrive aims to enhance the insurance industry's efficiency, accuracy, and customer experience.
Offering a no-code platform for digitising and automating insurance policies, EasySend is able to help auto insurers – alongside other insurance sectors – simplify complex workloads. The insurtechs platform enables providers to streamline customer onboarding, claims management and policy issuance. With a user-friendly interface, EasySend allows non-technical users to create and customise digital forms and workflows, eliminating the need for manual paperwork and reducing operational costs. With $71.5m in total funding, EasySend sits 9th on our list of insurtechs serving the auto insurance industry.
Generating $73.1m in total funding, Instanda empowers auto insurers, among others, to create, launch and manage bespoke insurance products. Its proprietary no-code platform allows insurers to digitise and automate underwriting, claims processing and policy administration. As such, Instanda's platform reduces time-to-market for new products as well as operational costs. Insurers can access an extensive library of pre-built templates to make it easier to create tailored solutions for various lines of business.
Serving multiple sectors of the insurance industry, including auto insurance, Novidea provides an insurtech platform that offers comprehensive agency management solutions for insurance brokers and agents. Its cloud-based platform seamlessly integrates customer relationship management (CRM), underwriting, policy administration and analytics capabilities into a single unified system. Using its platform, insurers can manage policies, track sales performance, and make data-driven decisions.
Insurtech Ushur specialises in automating customer interactions and claims processes using chatbots and AI. Serving auto insurers among many across the industry, Ushur's platform enables insurers to deliver personalised and efficient customer experiences by automating routine tasks, such as gathering information, processing claims and providing real-time updates. Offering easy integration with existing systems, Ushur is able to streamline operations and reduce costs for insurers, while driving customer satisfaction at the front-end of operations.
Generating $119.9m in total funding, Tractable is an AI technology company focused on revolutionising claims processes in insurance, including auto insurance. Its computer vision algorithms can analyse image and video footage to expedite the claims process. Automating visual damage assessments Tractable enable auto insurers to accelerate their claims settlements, improve efficiency and enhance customer experiences. Accurately evaluates damage to vehicles, properties, and other insured assets, Tractable's AI tools can help reduce manual labour and increase accuracy in claims settlement.
Sure - $123.1m
On-demand insurance solution provider Sure sits third on our list of insurtechs serving auto insurance customers. Its platform allows customers to easily purchase and manage insurance coverage through a mobile app or website. Sure's technology enables flexible coverage options tailored to specific needs, offering convenience and transparency to policyholders. With their user-friendly interface and seamless digital experience, customers can quickly obtain insurance for various sectors, as well as auto insurance.
In 2nd place on our list of Top 10 insurtechs for auto insurance is Bolttech, which specialises in digital insurance distribution. Its platform enables insurance companies and partners to offer innovative insurance products and services to customers through various digital channels, streamlining the auto insurance buying process for clients. A scalable and customisable platform, Bolltech's technology enables insurers to launch new products, expand market reach and optimise operational efficiency.
The top insurtech servicing the auto insurance industry is Shift Technology. With $540m in total funding, Shift Technology specialises in fraud detection and claims automation for the insurance industry. Its advanced artificial intelligence and machine learning algorithms analyze large volumes of data to identify patterns and anomalies, helping insurers combat fraud and streamline their claims processes. Serving multiple sectors of the insurance industry, for auto insurance, Shift enables faster and more accurate claims assessments, while ensuring fair settlements to minimise financial losses through its fraud detection capabilities.