Telco giant MTN partners with Sanlam to offer insurance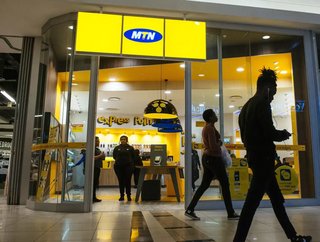 South African telecommunications company MTN is has joined forces with Sanlam to offer new insurance products
South Africa's biggest mobile phone network provider, MTN, has forged a partnership with the UK-based fintech Sanlam to offer the telco's subscribers low cost insurance products. 
Formerly branded as M-Cell, the multinational mobile telecommunications company, operates in many African and Asian countries and has a head office in Johannesburg.
Reports suggest the collaboration between MTN and Samlan is part of a long-term initiative to develop a digital insurance investment business which will become a mainstream part of MTN's financial services offerings. 
South Africa offers large marketplace for insurtech
MTN currently serves 277 million customers across the region, and will make use of Sanlam's insurance licence, marketplace positioning and insurance expertise to expand the service and products across the continent. Sanlam is currently the largest non-banking financial services group in Africa, with a presence in 33 countries across the continent.
Other products and services to be launched via the collaboration include investment and savings offerings. 
In a statement released jointly by MTN and Sanlam, the companies said, "The Alliance will provide people across the continent with easier access to these services, particularly those sectors of the population that have typically been unable to access traditional distribution channels for such products." 
Strategic partnership with Sanlam
MTN said its plans were to "accelerate and scale" its insurtech offerings through its own brand strength and also via Sanlam's extensive network and licensing power. Currently, MTN's insurance arm manages an estimated six million policyholders and has stated that it hopes to expand that figure to 30 million by 2025 as a result of the partnership. 
Speaking about the latest development, Sanlam Group CEO, Paul Hanratty, explained, "We are excited by MTN's development of modern mobile financial services for the benefit and empowerment of the African consumer. It gives us great pride to be able to partner with MTN to build the best possible range of solutions in the insurance and investment arena for consumers."
He added,  "We anticipate strong long-term growth in mobile financial services and insurance and investments are no exception to this."