Stephen Dury on disruption: FinTech and InsurTech Live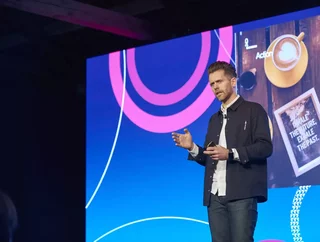 Vice President of Capgemini, Stephen Dury, talks about the future of fintech and insurtech at FinTech & InsurTech LIve
Former Santander Chief Customer & Informations Officer, Stephen Dury, has 20 years of experience in the business consulting industry. 
Now, he's the new VP of Capgemini Invent and is leading the way in terms of deciphering which elements of disruption look set to shift fintech and insurtech sectors over the next decade.
In his recent presentation at FinTech & InsurTech Live, which took place at London's Tobacco Dock, Dury examined the factors and trends, including self-drive finance, ESG, and ecosystems. 
He also took the opportunity to throw the lens on voting rights and cost and legacy.
He says, "My reflection of how the pandemic has changed people's horizons to decision-making... What needs to happen now is a push on decision-making that leads it to bigger challenges."
About Capgemini
Founded in 1967, Capgemini is a French company and a global leader in consulting, digital transformation, technology and engineering services. The Group is at the forefront of innovation to address the entire breadth of clients' opportunities in the evolving world of cloud, digital, and platforms.