Startup spotlight: Super.mx, the super transparent insurtech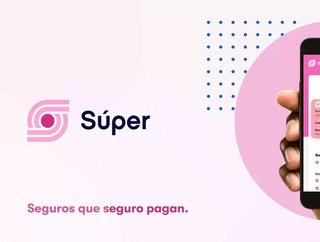 We take a closer look at Mexican startup Super.mx, an insurtech that is redefining transparency not just for Latin America but the world
Founded in 2019 and headquartered in Mexico City, Super.mx is the product of three insurance industry executives (Sebastian Villarreal, Dario Luna, and Marco Ahedo) who had a collective vision for better, fairer, and more transparent services than ever before.
Specifically, the trio wanted to appeal to Latin America's burgeoning middle class through a tech-focused and intuitive digital platform. The founders' individual skill sets lent themselves ideally to the task:
Villarreal, CEO, holds a BSc in Physics from the University of Chicago (2009) and previously founded lending startup LendSquare and home cover insurtech Kin

Luna, President, has held a number of executive roles within financial institutions, including Chief Economist at the National Banking and Securities Commission, Board Member of Principal Financial Group, and Managing Partner of Akuna Capital

Ahedo has detailed risk management experience and been involved in the development of parametric insurance products in the Caribbean
Streamlining the claims process
What makes Super.mx different from its competitors is its commitment to optimising the claims management process. 
Decrying the traditional industry's use of adjusters to determine payouts, the insurtech creates insurance packages with highly transparent terms so that policyholders are aware of the required conditions for a successful claim. In the worst case scenario, it states, policyholders can expect a maximum of four or five such conditions. 
Furthermore, the company explicitly refuses to use adjusters, "When you buy insurance from Super, you are buying insurance with the confidence and support of the most important insurers and reinsurers in the country and in the world."
To this effect, Super.mx's products are supported by "world-renowned insurers", regulated by both the National Insurance and Surety Commission and CONDUSEF, and feature high-quality data encryption.
Increasing insurance uptake in Latin America
The company's recent Series A funding round, which raised US$7.2mn and was led by ALLVP, is being touted as a big win in the mission to expand insurance consciousness in Mexico and around Latin America more broadly. 
"People in Latin America buy a lot less insurance than they do in the US, and people in Mexico, in particular, buy a lot less insurance than they do in other Latin countries," commented Villarreal.
However, according to him, the problem rests with the industry itself and not Mexican culture. "The problem is that the insurance products that exist in the market just suck. They're super expensive. They're really hard to buy, and they pay very little."
With innovators like Super.mx working to resolve the industry's long standing issues, it is becoming increasingly likely that Latin America will emerge as one of the world's leading insurtech pioneers. 
While Brazil remains the continent's leading insurance hub, information compiled by MAPFRE (see our Top 10 Latin American insurance providers list) demonstrates that the field is being equalised year-on-year. 
Image source: Super.mx