Startup: BestDoctor, insurtech and telemedicine expert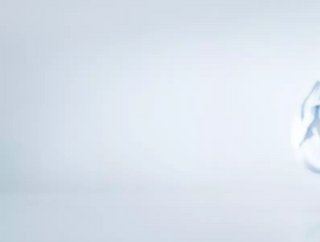 Russian tech startup BestDoctor has raised US$26mn in its Series B round. We take a closer look at the emerging insurtech and telemedicine leader
Headquartered in Moscow, BestDoctor is the product of two doctors and an engineer (Phillip Kuznetsov, CDO; Mark Sanevich, CEO; and Mikhail Belyandinov, COO), all of which had a desire to house best-in-class medical care within a cutting-edge tech service.
Much like its contemporary Oscar, the company strives to provide patients with 24/7 access to medical experts across various fields and build strategies for treatment. Its goal is to become nothing less than Europe's largest employee health management platform, an ambition it is quickly realising; BestDoctor's current stats include:
14,000+ partner clinics

50,000+ insured users

100+ client companies

95% customer retention rate

Ranked #2 among European insurtechs (by number of users)
Traditional products with a digital touch
BestDoctor currently offers two primary products:
Classic VMI

: Coverage of risk factors for a regular fixed policy cost. Benefits include monthly online reports, 24/7 online support with 60 second response times, tailored treatment strategies, analytics services, optimised recovery plan, secure data storage, and more.

Postpaid health insurance

: Similar to Classic VMI. However, it allows employers to pay only for the medical services already utilised by their staff.
Transforming medical insurance
The company's Series B round, led by Winter Capital Partners, attracted $26mn of investment from VNV Global and UNIQA Ventures. BestDoctor is now valued at $90mn.
Satisfied with the funding drive's results, Sanevich impressed that the company's vision was meeting a vital but unmet need in the market. "A new type of healthcare service focused on the patient and their needs, is urgently needed – not just in Russia, but globally."
This is an opinion enthusiastically shared by Anton Farlenkov, Managing Director at Winter Capital Advisors: 
"The medical insurance industry is undergoing a digital transformation, as many services move online, creating greater accessibility and improving usability for consumers. BestDoctor is at the forefront of this revolution, accelerating the medical insurance field's transition to a qualitatively new level.