Sports sponsorship in insurance worth $895mn in 2021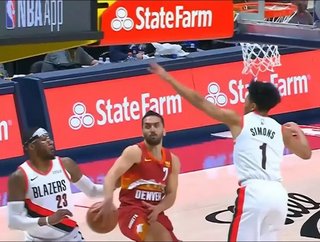 New data shows the US segment represents the insurance sports sponsorship majority and is leading the market with a 40% share
According to a new report by GlobalData, insurance companies worldwide spent a collective $895mn on sports sponsorships in 202.
The leading data and analytics company also noted in its study, that this figure was made up of 424 partnerships each spending an average of $2.11mn. 
Soccer was also the most attractive sport for insurance industry sponsors, representing 37% of total spending, while the US was the most popular country with 40%.
Industry insights: Insurers and sports sponsorship
Currently, 424 insurers are partnered with rights holders, with active contracts worth $5.17bn over their duration.

The majority of insurance firms' spending targets the soccer market, with $333mn spent on soccer rights in 2021.

Geographically, US-based rights holders carry the greatest share of insurance sector sponsorship spend. This market is worth $357mn in 2021.
Insurance and sports sponsorship is a new trend
Market data shows that insurers haven't always been interested in sports sponsorship programmes, and the trend didn't start to take off until 2005 - when a partnership between the NBA and State Farm formed a collaboration.
The move has been part of a drive from insurance companies to reach a younger and more diverse and dynamic audience since the industry is generally viewed as something dry and uninteresting by the vast majority of twenty-somethings. 
However, the demographic State Farm was aiming to attract was the 34% of NBA fans aged 34-44 - which according to the latest information from Statistica, is the 'sweet spot' audience for insurance market entry. 
Sports sponsorships and insurers
Data shows that the insurance industry is one of the most important sectors to sports industry rights holders. The majority of the spend budget is invested in the US sports market and represents $357mn. The diverse sporting market in the US also offers insurers numerous partnership opportunities, boasting five major sporting properties.
However, the popularity of sports sponsorships is growing in Europe, as insurers are using European soccer to create brand awareness in an international sports marketplace. Collaborations are on the increase, with insurance giants like Allianz partnering with some of Europe's major soccer teams. Experts say this is an attempt to create stronger audience recognition outside their native markets, with more firms taking similar approaches. 
The interest is not contained to Europe or the US as the Hong Kong firm AIA will continue as Tottenham Hotspur's front-of-shirt sponsor until 2027 while the company generates awareness that extends beyond its Asian operations.
Speaking about the findings, Patrick Kinch, Sport Analyst at GlobalData, explains, "Soccer accumulated $333mn by insurance sponsors in 2021, and is the most valued sports sector. The top five leagues for insurance sponsorship are NFL, the Premier League, MLB, NBA, and Bundesliga."
Kinch points out that the total value of existing partnerships between insurers and sports industry rights holders, over the duration of active contracts, is upwards of $5.17bn. He says, "Half of Premier League clubs have insurance partnerships, which fork over a collective $81 million in sponsorship. Key insurance companies investing in this league include AIA, AXA, Ping An, and Vitality. 
"The three biggest insurance sport sponsorship deals are within soccer, with Liverpool FC-AXA, Tottenham-AIA and the Chinese Super League-Ping An partnerships holding a combined value of $105mn annually."