Spanish Insurtech Cleverea Closes €5 Million Euro Seed Round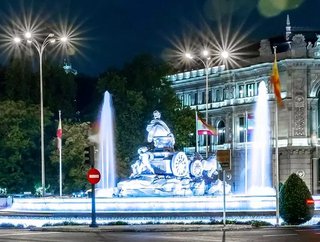 Cleverea, a Spanish insurance technology startup, has closed a €5 million Euro seed funding round to launch new products and accelerate its growth
The digital insurer Cleverea has closed an investment round of five million euros to expand into markets such as house and car insurance, in addition to creating new products.
Investors in the seed round included Bonsai Partners, Inveready, TA Ventures, FJ Labs, and Stride, which previously provided venture capital to Deliveroo and Zoopla.
About Cleverea
Cleverea is a digital underwriting agency that develops and markets its own insurance. The company digitises everything from risk underwriting to product creation to claims processing. Underwriting algorithms and machine learning are often used to learn from the user behaviour of customers, detect fraud quickly and reduce costs.
The Barcelona-based startup was founded in 2016 by three entrepreneurs: Alvaro Sanz, along with two brothers Joan and Javier Bosch Liarte. The neoinsurer has over 24 employees at present and plans to grow rapidly in 2022. The founders have all the suitable backgrounds, from investment banking to strategic consulting, and they are highly capable of developing innovative insurance concepts.
Cleverea offers insurance for alternative vehicles, such as bicycles and motorcycles. They also provide a new form of financing to cover the deposit payment of tenants in exchange for monthly fees. As an assurance, the insurtech startup performs an extensive credit check on each tenant before they are allowed to move in, which benefits both the landlord and renter.
A fintech-insurtech combination with high potential
It's no surprise the firm is called Celeverea, as their clever deposit financing idea has the ability to appeal to low and middle-income customers. Such a concept of ​​financing a deposit payment, which landlords usually require, could be very attractive to tenants all over the world, meaning a significant market opportunity.
"The participation in this round of investors who put their trust in us from the beginning, and of international firms such as Stride, with an extraordinary track record accompanying companies that have ended up valued in billions, validates our value proposition," noted Javier Bosch, co-founder of Cleverea.
In summary, the seed round of five million euros will allow Cleverea to expand into new markets and create additional products. The startup expects to accelerate and open up international operations in the future. If everything goes according to plan, it seems the company will likely need more financing soon.