Six insurtech trends to watch in 2022
By Assaf Tayar, MD, Managing Director, BCG Platinion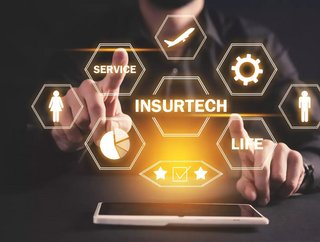 What's in store insurtech in 2022? Assaf Tayar, Managing Director of BCG Platinion, gives us his predictions for the year ahead
The pandemic has been one of the major disruptors of the insurance industry in recent years. And although pandemic-related restrictions have eased across the country, the future remains uncertain as new variants arise to threaten what little progress has been made. 
All around the world, and in most industries, the pandemic accelerated digital transformation. For the insurance industry, the role of technology in all aspects of operations is now essential, especially as more people take up flexible working or decide to work remotely for the foreseeable future. 
These new developments are forcing business leaders to re-evaluate how their business operations and user experience fit with what customers expect in a technologically advanced world. 
In this piece, I share some of the key insurance trends to watch out for in 2022. 
1) Cloud will become essential 
As more leaders in the insurance sector now understand the value of cloud computing, the industry will begin to take a cloud-native approach, like many other industries already using the technology as part of their business infrastructure and operations. 
This will come as no surprise to anyone as most of today's software solutions are cloud-native. Whether it's to access the plethora of third-party solutions available, improve efficiencies or increase cost savings, this trend will continue to gain momentum. As such, we'll continue to see insurance companies look for solutions that help them accelerate their cloud migration efforts.
2) InsurTech solutions will lead the way
In 2022, InsurTech will be key to modernising technology stacks to get the most value from IoT, data, and cloud. As such, InsurTech will become the norm; with SaaS-based solutions built on APIs put in place to deliver personalisation on a grand scale.
Due to the level of competition in the market, the modernisation of the insurance industry will continue to grow at a fast pace. And its maturity will depend on the richness of solutions InsurTech makes possible. 
This growth will enable businesses to provide convenient and direct value propositions to clients.
3) A wider ecosystem will be API driven
All over the world, new platforms are being built daily and we're already seeing the development of microinsurance products that can be plugged into different marketplaces. This will drive product simplicity, as well as ensure focused customer engagement and services.
The acceleration of this trend will continue in 2022 and the insurance sector will take a larger role in this wider technology ecosystem. 
The focus for business leaders will be to gain value from the technology which will require better use of APIs and the development of partnerships with open architecture.
In some parts of Europe, this has already begun to happen and will become even more prominent in 2022. 
4) Data management will be used at scale
The need to have effective and efficient solutions to cope with GDPR, cybersecurity, and the like, when managing data has never been more crucial. 
Insurance organisations will start to see huge benefits from using data platforms once they've moved their IT infrastructure to the cloud. 
Although there won't be an explosion of new technologies in this area, we'll see insurance companies deploying more effective solutions at scale and leveraging it to fulfill their true potential in 2022.
5) Cryptocurrency payments will continue to surge
Our financial ecosystem is currently undergoing an evolution and insurance organisations are developing and embedding into tech more than ever. There are already some insurance players who are building payment mechanisms by leveraging crypto solutions. 
In 2022, there will be even more growth in technologies that enable alternative ways of making payments. We'll start to see smaller players in InsurTech provide instant payments that don't even exist right now.
It will still take time for there to be a global cryptocurrency market, but blockchain will continue to provide new opportunities which will impact the insurance industry.
6) Working with other industries will remain important
The role for insurance to play an important part in several different industries will continue to increase in 2022. 
For example, in the automotive industry, many modern cars have various IoT sensors which collect data on how a car travels. The telematics of the data is embedded in the car, which means data can be sent back to relevant organisations – such as an insurance company – if an accident was to occur. 
Over time, this technology will continue to grow more sophisticated, with AI playing a big role, and this will be driven by the insurance sector.
Also, there's a huge opportunity in the healthcare industry and how the ecosystem of services and devices available can help individuals live a healthy life. As more products such as Fit Bits and the Apple Watch enter the market, having the right solutions to store and process data, and ensure it's compliant, will be key. 
About the author: Assaf Tayar is the Managing Director of BCG Platinion, a global leading technology company based in Belgium. BCG has offices in 40 cities worldwide, and has managed more than 1,200 projects over the past 24 months. Tayar has more than 25 years experience in the technology industry and has been responsible for launching and developing digital, data, technology innovative businesses. He is passionate about team development, diversity and sustainable value creation.