Seven ways to find, nurture and retain talent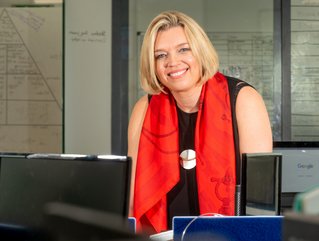 Tech entrepreneur Carlene Jackson offers top tips on hiring and retaining staff while the war on talent rages for fintechs and insurtechs
Tech entrepreneur Carlene Jackson is the CEO of the UK-based company, Cloud9 Insight. She provides seven simple principles that underpin key ways in which companies can retain staff in the midst of the war on talent. She offers drive-to-find, up-skill and retention advice that maintains a happy workforce and can be embedded into business models to improve office culture.

1. Think about the career path of the roles you are hiring for
Employees need to see a clear future at a company if they are to commit to it for any length of time. Nurturing their ideas and ambitions is key in this process. Your job should be a continuation of your education - not the end of it. Companies need to offer a career trajectory framwork. For example, Cloud9 Insight, has taken an active approach. We have delivery consultants who need to gain Microsoft qualifications to do the job. We help them do this by starting them in our client support department, where we give them the customer-facing skills and product knowledge to pass their exams. To support this journey, we have created a series of three-year learning syllabuses, relating to specific career paths, such as project management, sales, and consulting. Think of it as a sort of internal university – trainees could come straight out of school, or as an apprentice – or they could be an experienced employee cross-skilling – and take this route without having any prior product knowledge

2. Shadowing is equally important
This is the system whereby employees can watch a more experienced colleague perform the role for which they are training. While training courses can be useful, our trainees – and, indeed, trainees across the full range of industries – have said that seeing a job performed in action is a better way of building confidence and competence.

3. Mentoring
It is crucial for your employees to have role models in the workplace. Mentors give people an avenue to practice their communication skills in a safe environment by focusing on growth and improvement. At Cloud9 Insight, we have had several self-starting, street-savvy grafters with ambition who – for whatever reason – were not given financial or educational support systems early in life. We have a team of senior staff who have championed these colleagues by sharing advice, tips and career strategies, allowing them to flourish.

4. Buddying
Sometimes people want to ask questions but don't always want to ask their manager. So, assigning a buddy to a new member of the team is a really good way to help them learn. I would advise businesses to hire more than one junior person at a time. This helps reduce the feelings of intimidation a new employee might be experiencing. It also creates a competitive learning journey so that if one of the two appointments doesn't work out, then your business is not left high and dry. If both work out…great!

5. Hire six months ahead
It will take any employee a while to get up to speed so you should hire before, not at the moment, you need them. Apprentices are a good idea but only if you have people available to mentor them. In our experience, people who've done well at A-Levels are normally as good as graduates and they're likely to be more motivated while being less entitled. They are also likely to stay with your business longer.

6. Ensure career paths are clear
It's really important that employees have good visibility of their potential incremental salary rises based on competencies gained – and that they understand the expected timeline for these. They need to know what they need to achieve to increase their value and, therefore, their salaries. They also need to know they don't need to leave your business to earn more. One of the ways we achieve this is by asking new recruits to draft a "three-year CV". This opens a conversation with the employee on where they want their career to go, whether their goals are realistic and what they need to do to achieve their dreams.

7. Think about culture and benefits
You should strive to create a culture where your employees' values can flourish. Work-life balance means offering flexible working practices which require employees to work core hours of 10 am-4 pm, while being able to choose when they work the remaining hours. Some companies also have a nine-day (as opposed to a 10-day) working fortnight. Under this scheme, employees have every other Friday off, while only being asked to add 30 minutes to the other nine working days every fortnight. Crucially, their pay is not affected.
Offering attactive incentives could make the difference between retaining and losing a key member of your team. Many companies are now offering a combination of 'Enrichment Days' (extra days off work p/a beyond normal leave to 'create happy memories'), homeworking, investment in training and qualifications, private medical insurance, dog-friendly offices, offsite days for team-building and even unlimited, unpaid holiday.