Send appoints Stacey White as Chief Financial Officer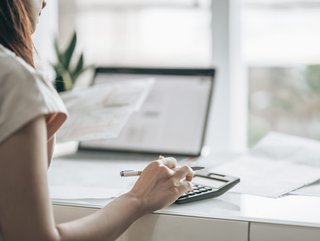 InsurTech software company Send has appointed Stacey White as Chief Financial Officer, responsible for shaping the business's financial processes
Leading UK InsurTech Send Technology Solutions (Send) has announced the appointment of Stacey White as Chief Financial Officer to support the growth of the business as it reaches its 5-year milestone.
Founded in 2017, Send has developed an innovative connected workbench that enables insurers, brokers, and MGAs to automate, streamline and optimise their operations. It's a composable platform that gives teams everything they need to be more productive, in one place.
The Send platform removes insurance work silos into one solution, providing a consolidated view of all tasks and risks throughout the policy lifecycle. Its automation enables clients to streamline processes, improve predictability, and expand capabilities.
Changing the face of commercial insurance
Stacey has over twenty-five years' experience as a finance leader and has demonstrated her skill in helping global businesses evolve and realise their growth potential. Stacey's most recent role was as the finance director of Local Planet, a network of global independent media and specialist marketing agencies. Prior to this she spent nearly ten years as the financial controller for WCFA Integrated, a creative marketing media agency.
Commenting on her new role, White said: "I am really excited to join the Send team as they approach the next stage in their journey as a strong, international scale-up business. I see a fantastic opportunity to help drive the direction of the business, using my years of financial expertise to support Send's future growth and help them to realise their ambition to change the face of commercial insurance."
Scaling up the business to attract new clients
In her role at Send, Stacey will be responsible for shaping the business's financial processes and expanding its capabilities as it gears up for significant growth.
Send's co-founder and CEO, Ben Huckel added: "As Send continues to grow, it is vital that we have the best possible talent to lead the business and help us to scale. Stacey's years of experience on the senior leadership team of a global business, along with her commitment to delivering strong financial results is a perfect match for our own ambitions as we continue to attract new clients in international markets.
We have ambitious plans for 2022 and beyond, and I am confident that Stacey's appointment will be instrumental in helping us to achieve these."