Rhino Insurance re-enters rental market with Cover Genius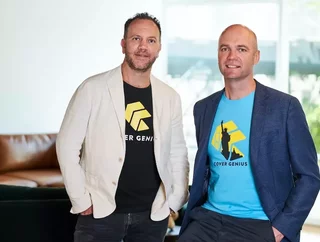 Rhino previously partnered with Lemonade, but has now forged a new alliance with Cover Genius due to its white label, API solutions
Leading New York-based real estate technology company Rhino Insurance, has announced its latest collaboration with Cover Genius as the company re-enters the rental space. 
Previously Rhino, which was founded in 2017, had partnered with Lemonade as its introduction to the rental insurance market. According to reports, that collaboration is no longer active, and the company made the decision to re-enter the space alongside Cover Genius. 
White-label convenience
Reports suggest that Rhino selected Cover Genius on the basis of its embedded white label solution that enables Rhino to maintain its brand integrity while offering customers more solutions. 
The cover is powered by XCover, Cover Genius's global insurance distribution platform that enables companies to embed and offer any line of insurance or warranty product directly to their global customers with a single API call, and XClaim, an API for instant payments. 
The platform enables Rhino to make the first notice of loss (FNOL) process more efficient by providing instant claims payments in more than 90 currencies and through a range of payment methods including bank transfer, store credit, card top-up and digital wallets.
The insurtech's new rental product is called the Rhino Rental Insurance Program, and is underwritten Markle. Cover starts at a cost-effective $12.50 per month and enables property managers to provide economical rates for their tenants that span multi-region portfolios. 
The solution also provides renters with the option of managing their various policies via a single, easy-to-navigate dashboard which gives them 'proof of insurance' credentials. 
Speaking about the new collaboration,  Paraag Sarva, CEO and co-founder of Rhino, explained, "Renters' insurance is a natural extension of our core offering and a continuation of our commitment to provide renters with smarter and more affordable solutions, By adding renters' insurance to our product line, we can offer renters more coverage in addition to our flagship security deposit insurance product. Renters can purchase all the protection they need in one seamless experience."
Dave Brune, president, Americas of Cover Genius added, "With a mission to protect the customers of the largest digital companies, we are excited to collaborate with Rhino to help create a more seamless and beneficial user experience for renters and landlords by bundling renters' insurance and security deposit insurance. With "convenience" being the primary driver of why 70% of consumers want embedded protection integrated into their digital experiences, this partnership comes at a pivotal moment in the property space, where innovative technologies can be used to enhance the rental experience."