Report: Insurtech under funded compared to other industries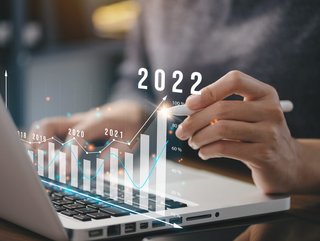 The state of European Insurtech 2022 report, by MAPFRE, Dealroom, Mundi Ventures and NN explores what is happening in the insurtech industry
The insurance industry is undergoing major transformations and insurtech is playing an increasingly important role in guiding and facilitating these changes.
According to a new report, insurtech funding has slightly cooled off, mostly at late stage, and the sector is still heavily underfunded, compared to areas of similar potential such as fintech, health, and mobility. The report found that global insurtech funding has pulled back almost 50% in Q1 2022. Q2 is showing a further slowdown so far, going back to pre-pandemic levels.
Javier Santiso, CEO & General Partner, Mundi Ventures said: "The funding environment has cooled off from the 2021 euphoria, but the industry still offers huge opportunities and is waiting for much disruption. We have seen a strong correction in public market valuations and some degree of pullback also in the private market. But in the long term, insurance is still a huge market with very low investment compared to fintech and health."
The report has been developed by Dealroom.co, Mundi Ventures, MAPFRE, and NN Group, drawing on the partners' collective insurance innovation expertise and insights from insurtech innovators and leaders.
Changes in the funding environment
Unicorn creation has slowed down significantly, according to the report. There are now 62 unicorns globally, with only 5 created so far in 2022 compared to 26 in 2021.
Europe posted its second-best quarter ever in Q1 2022 and is closing the gap with the US, which saw the strongest pullback. It was also found that insurtech M&A keeps going strong, reaching record levels in Q1 2022, while public listings have slowed down.
Yoram Wijngaarde, CEO & founder of Dealroom.co said: "Reports of 'insurtech death' have been greatly exaggerated. The funding environment has definitely changed from last year, but we see this as a rationalisation, not a fallback. There are strong signals that insurtech is here to stay and thrive, especially in Europe."
The impact of climate change on insurers
Many trends are shaping the future of insurance. The report suggests that insurers and insurtechs are expanding from risk transfer and mitigation to prevention. This is happening with the use of IoT for asset monitoring in P&C and with engagement for healthy behaviours in L&H.
Climate change is dominating global risks both in the short and long term. Insurers and insurtechs are actively engaging in the climate transition by setting net-zero targets and industry-wide initiatives such as the Net-Zero Insurance Alliance, while also focusing on ESG software, parametric insurance, and geospatial analytics.
"Despite past performances of listed insurtechs and current market conditions, the insurance industry is a trillion USD market still waiting for massive disruption...and this transformation will be led by stellar teams with innovative models/products/technologies; hence the fundamental drivers of innovation and transformation will remain strong given the massive market and opportunity we are facing," said Lluis Viñas, Investment Director, Mundi Ventures.