Relm launches crypto-collateralised reinsurance business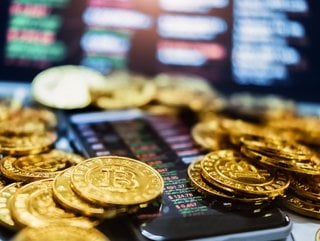 Insurance provider Relm has launched Relm II, which enables the creation of regulated reinsurance capacity for companies operating in the crypto space
Relm, an insurance provider to the crypto sector, has announced the launch of Relm II, what it claims to be the world's first fully regulated collateralised reinsurance business that can accept both fiat and crypto as collateral.
The company unveiling coincided with the start of Bitcoin 2022, the world's largest gathering of bitcoiners. More than 6,000 industry leaders, 80 speakers, and more than 4,000 companies are taking part in the event.
Supporting emerging sectors
Relm II enables the creation of regulated reinsurance capacity for companies operating in the crypto space. According to the company, these businesses are pioneering new technology, products and services and need significantly higher limits of insurance protection than the current (re)insurance market is able to provide.
Joe Ziolkowski, CEO and co-founder at Relm and Relm II, said: "I am excited to be announcing the launch of Relm II at the iconic Bitcoin 2022 conference in Miami, where Relm is a sponsor for the second year running. As the world's leading crypto insurer in our third year of operations, our mission is to energise crypto businesses, enabling them to scale and grow. Relm II is an extension of that mission and a further demonstration of our commitment to support emerging sectors and our ability to think creatively and utilise regulated (re)insurance infrastructure to solve capacity problems in the crypto industry. We are excited to collaborate with aligned capital partners to build meaningful insurance capacity as the crypto economy becomes mainstream."
Offering new levels of insurance protection
Coupling Relm's underwriting strategy with investor capital will enable Relm to continue solving problems in the fast-growing crypto industry where the demand for regulated insurance outpaces the capacity.
A particular need for regulated coverage exists within the rapidly expanding decentralized finance space. According to theblockcrypto.com, there is currently more than US$225bn of total value locked in smart contracts across nearly 2000 projects. Since early 2020, more than US$1.8bn of capital committed to DeFi has been lost via exploits.
With the onboarding of Relm II's capacity, Relm will be able to offer higher limits of coverage for smart contract failure enabling institutional capital to move into the DeFi sector with more appropriate levels of insurance protection.