Pie Insurance exceeds $100m in 3.5 years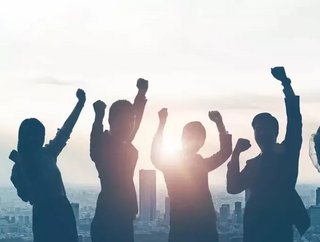 Washington-based insurtech firm Pie Insurance has reached a $100m milestone in premiums, less than four years after start-up...
Washington-based insurtech firm has reached a in premiums, less than four years after start-up.
The company, which specialises in small business employees comp insurance, has now cemented its position as the fastest-growing insurtech company in the market. 
Its previous milestone occurred in May 2020, when the company raised $127m to create an affiliated entity, Pie Carrier Holdings. Pie's aim has been to transform small business insurance into an automated process that is a 'quote-to-claim', easy experience for the consumer. Currently, they use advanced analytics to issue quotes within minutes and create savings for their customers.
Pie Insurance President and Co-Founder, Dax Craig, said the US insurance industry was worth $300bn annually, but that the lack of digitisation was holding back the sector's growth rate.  
"Commercial insurance in the United States generates $300bn in annual premiums. However, the industry operates in an almost entirely analogue environment. Pie leverages technology to modernize the entire insurance experience for small businesses, and our rapid growth is a testament to the huge unmet need in the market."
Pie's climb to success is in part due to the company growing its agency channel to more than 1,000 partners since the beginning of 2020. Powered by the latest technology and analytics. In August, Pie released its partner portal. This makes it easier for partner agents to submit their clients for coverage and track their status in real-time. 
Speaking about the company's success, John Swigart, Co-Founder and CEO of Pie Insurance, remarked: "Reaching $100m in written premium in such a short time since our founding shows that there is a massive appetite for workers' comp insurance that is simple, trusted and affordable."
He continued, "We recognise the numerous challenges that small businesses are currently facing, and we believe finding insurance shouldn't add to their burden. We're proud to help small businesses around the country save money and get workers' comp insurance quickly so they can focus on what's important—growing their business."