Pacific Life Re speeds up PMO to drive demand management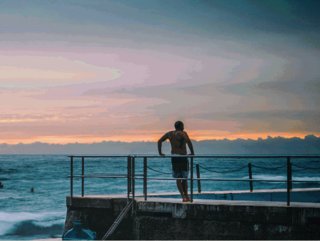 Pacific Life Re has accelerated its PMO maturity to drive forward demand management
Pacific Life Re's Project Management Office (PMO) has fast-tracked its maturity with the support of Project Portfolio Office's cloud-based project and portfolio management (PPM) tool, PPO.
According to reports, PPO has enabled the organisation's PMO to get a stronger handle on demand management, and provide improved support to project teams that are distributed across the global organisation.
A leading provider of mortality, morbidity and longevity reinsurance products, as well as funded and capital solutions, operating across the UK, Ireland, Asia, Australia, and North America, Pacific Life Re is a wholly-owned subsidiary of Pacific Life.
Previously, the organisation had focused exclusively on around 20 core division-wide projects. But the PMO now oversees approximately 60 to 70 projects. Richard Humphrey, director of project portfolio management at Pacific Life Re, explained; "There is a far greater consistency of approach, and the standard of our management information (MI) and oversight is much higher. Furthermore, we've got far better coverage of data and it is presented in a timelier fashion."
Transforming Pacific Life Re's project and portfolio management
Speaking about the move, Humphrey said that the company's project and portfolio management (PPM) capability had been identified as one that could be improved when he joined the business in 2020.
"At that point, the project environment at Pacific Life Re was one of being a post start-up. As a firm, we've grown very quickly, and while projects were recognised, the organisation had an inherited methodology and some high-level governance, but very little else.
"There was no real PMO infrastructure and, as a distributed organisation, business units were running projects with their own people, in their own way. As a result, we had a requirement for fundamental pillars to be implemented at that stage."
He continued: "In previous capacities, I've taken the approach of maturing the environment first, and then looking at tooling. However, in this case it was clear that there was not enough time or resources for this. There were multiple elements being used to control projects within a very manual environment and, because of this, we decided to use a tooling solution to propel the PMO's consistency of approach forward and close some of the capability gaps.
"Pacific Life Re decided to go the PPO route due to the Project Portfolio Office team, their superior knowledge and understanding of the problems a PMO faces, and the support that they could provide to the project team throughout their journey."
Humphry added: "Pacific Life Re's PMO also needed a toolset that, at its heart, was simple for project teams to use on a day-to-day basis, with a clear, easy interface that provides one place to manage all elements of their projects. PPO was an excellent fit here."