Opinion: How technology can fix commercial insurance
By Dan Bratshpis, CEO, INSHUR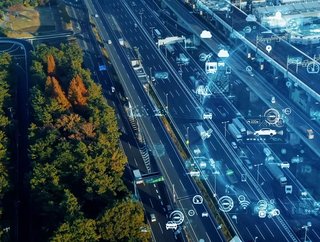 Dan Bratshpis, CEO and co-founder of INSHUR, looks at how technology is driving innovation in commercial insurance
Remember the days when renewing your car insurance required lots of pointless paperwork? Nope, us neither. Thankfully, technology cut out the need for piles of paper quite some time ago – that is, for anyone who needs insurance for their own private vehicle.
But, imagine for a second you're one of the many delivery service or rideshare drivers that we've grown so dependent on, and you could find yourself stepping back in time. Drivers located in some places like New York City, for example, will quickly discover that a lot of the commercial insurance industry still relies heavily on fax machines and the aforementioned cumbersome paperwork. Drivers are also expected to navigate insurance jargon while they trawl through multiple quotes to try and figure out the best deal before finally signing on the dotted line. All of this will usually take about two weeks before they can get out on the road and start earning. And remember, many of these drivers are part of the gig economy so their time is money and insurance is one of their biggest costs.
Real-time services 
I think we can all agree that this whole experience sounds pretty painful. It's certainly at odds with the super-fast and efficient apps and touch of a button tech that these drivers are used to operating every day. The good news is that it doesn't have to be this way. In fact, by using a combination of integrations, uniquely developed algorithms and predictive models, it's actually possible for an insurer to give private hire drivers the kind of competitive quote they need in as little time as it takes to make a cup of tea (that's three minutes to be exact).
The reason why this isn't the norm yet for private hire drivers is that traditional commercial auto insurance uses some pretty basic algorithms and data as a basis for calculating a driver's risk profile and the result is that the quote will be less accurate and can lead to drivers missing out on the best deal. The answer that some insurtechs have come up with is to create gadgets, such as Dashcams, which private hire drivers place on their dashboards. These will gather more detailed data on individual driving habits over time in an effort to make insurance quotes more accurate and more often than not, better value.
But Dashcams that take time to gather lots of new information doesn't have to be the only solution, especially when you consider that a lot of the data insurers need is actually already out there. The challenge, of course, is that much of this information is spread out across separate systems while some of the richer, more unique, data will need to be sourced from previously untapped sources, such as driver profile and driving habit information from rideshare platforms.
Insurtech integrations
This is where integrations come in, connecting up the different platforms that house all this driver data. And it's by tapping into and connecting this ecosystem that private hire and commercial vehicle insurers can unearth that deeper data and even real-time info which form the basis of those highly tailored, highly competitive, quotes.
Integrations are only part of the solution because all that good data will simply go to waste unless the insurer also develops their own algorithms and predictive models capable of processing it as intelligently and quickly as possible. After all, it's this that will determine the detail and accuracy of the driver's insurance risk profile.
It's worth taking a moment here to touch briefly on embedded insurance – a much-talked-about subject in the current market. Embedded insurance is by no means a new idea in itself but, by enabling the two-way flow of rich data between the insurance provider and platform partner, the types of technology we're discussing here today can take embedded insurance to the next level. From the perspective of the platform partner, they know in real-time that their drivers are covered and can obtain access to previously unknown customer insights. And crucially, for drivers, this data sharing behind the scenes means they don't need to answer an overwhelming amount of questions when signing up for insurance or making a claim - getting them back on the road and earning an income.
Intelligent data and premiums
With the combination of intelligent data and integrations in place, all that's left to do is produce an insurance quote in the time it takes to make that cup of tea we mentioned earlier because, ultimately, we know how precious time is for these drivers. If any of this is starting to sound a bit too good to be true, then trust us when we say that it's entirely possible and it's exactly the type of disruption that INSHUR is creating in private hire and delivery insurance. We've even put that cup of tea analogy to the test and in that three minutes all the driver has to do is answer a few quick questions via our chat before getting a personalised quote and confirmation of coverage.
It really is that easy and about as far away from piles of paperwork and fax machines as you could possibly get. And if this can be done for private hire insurance then it also leaves other traditional areas of the commercial insurance market ripe for disruption.
About the author: Dan Bratshpis is the CEO and co-founder of INSHUR, a New York-based next-gen, data-led technology insurtech that enables drivers to obtain quotes and receive coverage in minutes.