Nuvalaw and Trust Arbitration launch ADR claims solution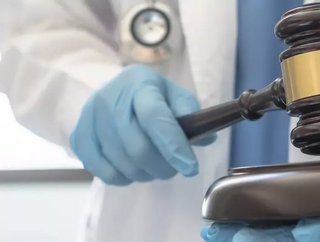 The ADR specialist, Trust Arbitration and the insurtech Nuvalaw say PI claims could be settled in three days or less
Nuvalaw, the Cape Town-based technology startup focused on the insurance sector, has joined forces with the ADR specialist Trust Arbitration to launch a ground-breaking claims resolution solution.
A provider of an online claims resolution platform, Nuvalaw facilitates the online negotiation and arbitration of claims, delivering a simpler,  lower-cost process and better outcomes for personal injury (PI) claims for insurers, claimant law firms, and their customers. 
The services will run alongside Nuvalaw's suite of digital negotiation and document management tools and the move has been hailed as the first industry-led solution of its kind to tackle the challenges associated with processing claims and being awarded compensation following a personal injury.
Personal injury claims
On average, personal injury (PI) claims that have reached stage three on the Ministry of Justice (MoJ) Claims Portal or developed into liability or quantum disputes on the Official Injury Claim portal, represent a major issue for insurers, claimant lawyers, and claimants.  
Reports suggest the average time to settle for personal injury claims in 2019 was 40 weeks. However,  in 2020, due to the impact of Covid-19 on the courts, the waiting period increased to 62 weeks.  
Nuvalaw's new technology platform and Trust Arbitration's ADR service will provide a solution for these and other disputed PI claims and the cloud-based platform handles all aspects online through to final settlement.
Pilot schemes in the UK have shown the platform can reduce claims resolution times from the 400 days required were the claim to be settled in court to three days or less. 
Matthew Maxwell Scott, executive director of the Association of Consumer Support Organisations (ACSO), a not-for-profit membership body established in 2019 to represent the interests of consumers as claimants in the civil justice system, welcomed the move, saying, "Lengthy, expensive and often intimidating court processes are an absurdity for many if not most low-value cases. 
"ADR schemes address this and are also a real-world example of co-operation between claimant and defendant organisations, proof that collaboration can exist on the ground rather than just being a buzzword bandied about at industry events and then back to business as usual."
Nuvalaw and insurers
The new solution works by allowing insurers, third-party administrators, claimant law firms, and other organisations representing claimants, to resolve disputes by digital negotiation. 
 Then, if necessary,  they can refer the claims to online arbitration. The arbitrators then review the claims and make legally binding awards. Arbitrators resolve claims on the basis of documents submitted (an asynchronous and therefore faster process) or via online hearings.  
Speaking about the move, Willie Pienaar, Chief Executive of Nuvalaw, explained, "There is an urgent need to speed up the resolution of claims and reduce costs relating to these cases, which have suffered further delays due to the pandemic.  Our proven technology is in place and the process is very straightforward to ensure that claimants, law  firms, and insurers can resolve these cases much more quickly and cost-effectively." 
Tim Wallis, director of Trust Arbitration and its associated company Trust Mediation, commented, "We have coupled the infinitely flexible ADR process and proven technology to deliver online dispute resolution.  Our arbitrators are carefully selected, trained, and monitored to provide the same high quality and  demonstrably impartial outcomes as a court, but more quickly, more simply, and less expensively on a  slick, user-friendly platform." 
Pilot programmes
To date, two successful pilots have been run with two top ten UK insurers and five law firms. One of the pilots was with Minster Law, who concluded that ADR will eventually become the standard for finalising cases where settlement cannot be reached directly with an insurer. 
Their preliminary findings with the new claims resolution solution and a UK Tier One insurer showed that PI motor claims were settled much more efficiently with the quickest settlement time being just 24 hours.