New pet owners underestimate insurance premium costs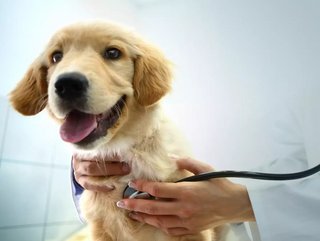 A new survey shows that the rise in pet ownership has been marred by expensive premiums
A new survey of 1000 UK pet owners by Forbes Advisor has revealed that 53% of respondents say they underestimated the cost of pet insurance prior to deciding to own a new pet. 
The rise in pet ownership has been unprecedented as families in lockdown in 2020 and the early months of 2021, turned to animal companionship to boost the quality of their home lives.
Indeed, reports by the Pet Food Manufacturers' Association confirmed a staggering rise in pet acquisition during lockdown consisting of; 
Over one third (35%) of young adults (age 24-35) have already embarked on lives as new pet owners – or are planning to add a pet to their families 

2.1m (19%) collected a new pet in lockdown  

1.8m (16%) are planning to add a pet to their household

In the UK alone, 3.2 million households acquired a pet since the start of the pandemic, meaning the country now has 17 million pet-owning homes
The new study, which was commissioned by Forbes Advisor, follows recent reports from animal charities that some desperate pet owners have been disguising their dogs as strays in an attempt to surrender them to pet charities. The UK's Dogs Trust also says it has experienced a 100% increase in traffic to the "giving up your dog" page since Freedom Day in England on 19 July 2021.
A standout insight from the research is that, despite medical bills being the priciest pet cost, more than two fifths (44%) of Brits admitted to not having pet insurance, with half of the owners (50%) spending £500-£1,000 a year on medical bills. 
Pet insurance paid on credit cards
To compound the problem, data shows that households are putting themselves into negative debt over the trend in pet ownership. The study showed that over 50% of UK pet owners resort to credit cards or raiding their savings to fund veterinary care, and a fifth (20%) would use their overdraft.
The problem of underestimation of insurance premium costs is not unique - and many pet owners also said the general day-to-day expense of owning a dog or cat had not been fully realised. 
The average pet owner can spend thousands of pounds on common pet expenses in a 12-month period. Common expenses in 2021 include: 
Medical bills excluding monthly insurance/petcare plans - £462.80

Food - £341.67

Flea/worm treatment - £164.72

Apparel - £41.55

Training/sitting/walking - £115.78

Insurance - £112.05 (44.4% do not have pet insurance)

Dental treatments - £39.62

Vet checkups - £71.77
The average price of specialist treatment such as orthopaedic surgery was calculated to be £1,037.80, using price data from the Animal Trust. This expense was not taken into account when calculating the average annual cost of ownership because it is not considered a common expense. 
On average, pet insurance costs £9.60 a month/£115.20 a year for a dog, and £5.50 a month/£66 a year for a cat, with factors such as breed and age of the pet impacting the price. 
According to a Forbes Advisor's pet insurance provider, the most expensive dog and cat breeds to insure, along with the average annual cost of a policy, are:
Dog pet insurance premiums
Bulldog - £688.14

Cane Corso - £669.29

Hovawart - £633.94

Greater Swiss Mountain Dog - £588.22

Dogue De Bordeaux - £572.92
Cat pet insurance premiums
Burmese Blue - £337.14

Somali - £336.95

Tabby Longhair - £309.24

Egyptian Mau - £285.49

Russian Blue - £285.43
However, Forbes Advisor has ranked the most cost-effective pet insurance providers this year, with Insure Your Paws coming out on top in most consumer price polls.
Speaking about the survey results, Kevin Pratt, insurance expert at Forbes Advisor, explained, "Owning a pet is not something to be taken lightly. As well as the expense, there are practical matters to consider. Dogs need regular exercise in all weathers - something that will be hitting home with new owners as we head into winter. And all pets need proper care and attention on a daily basis, so what does that mean for family trips away from home? 
"It seems clear that many people bought a pandemic pet without fully thinking through the implications, and some have realised they can no longer keep it, either because of the hassle factor or because of how much it costs.
"One thing any pet owner will tell you is that a trip to the vet - probably inevitable at some point - can be extremely expensive. This makes pet insurance such an important purchase. Having cover in place means animal lovers don't have to worry about paying for the care their pet might need, and they won't need to raid their savings or even go overdrawn to pay the vet's bill.
He added, "We're clearly a nation of animal lovers, even if we sometimes let our hearts rule our heads when it comes to bringing a pet into the family home. That's why spending a bit of time to find the right pet insurance is such a good idea."