Metromile: Personalised auto insurance policies by the mile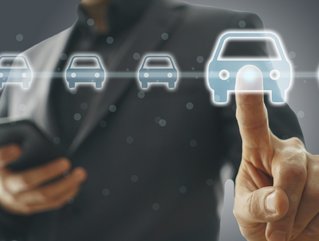 Powered by machine learning, we take a look at Metromile which is creating personalised insurance that is customised to each driver
Launched in 2011 in San Francisco, Metromile sells car insurance to people who would rather pay by the mile.
With data science as its foundation, Metromile offers real-time, personalised auto insurance. Its digitally native offering is built around the modern driver's needs, featuring automated claims, complimentary smart driving features and according to Metromile an annual average savings of 47% over what they were paying to a previous auto insurer.
In addition, through Metromile Enterprise, it licenses its technology platform to insurance companies around the world. This cloud-based software as a service enables carriers to operate with greater efficiency, automate claims to expedite resolution, reduce losses associated with fraud, and unlock the productivity of employees.
Acquisition by Lemonade
Recently the shareholders in the pay-per-mile auto insurer, Metromile have given their approval to the impending acquisition of the company by insurtech Lemonade.
At a Special Meeting of Metromile stockholders approval was given to a proposal to adopt the merger agreement entered into with Lemonade, which is aiming to acquire Metromile in an all-stock transaction.
Metromile said that the merger proposal was supported by at least 95.9% of the votes cast at the meeting, which represents roughly 63.6% of the shares of Metromile's common stock issued and outstanding, as of the close of business on December 28, 2021.
The proposed transaction with Lemonade remains subject to regulatory approvals and the satisfaction of other customary closing conditions, but Metromile hopes its acquisition will be completed during the second calendar quarter of 2022.
"We've long admired Lemonade for its beautiful products, world-class customer experience, unprecedented growth, and socially-impactful business model," said Dan Preston, CEO of Metromile, when the deal was first announced. "The data science-driven technology platform we built created fairer and more individualised car insurance for consumers in an industry marred by vast inequities. Joining forces with Lemonade Car will create the most customer-centric, fair, and affordable car insurance, and is a great outcome for Metromile shareholders, who will benefit as shareholders of the combined company. It also means that now, homeowners, renters, and drivers alike can have all of their insurance needs with a single company that truly has their best interests at heart."