Marsh McLennan announces John Doyle as new President & CEO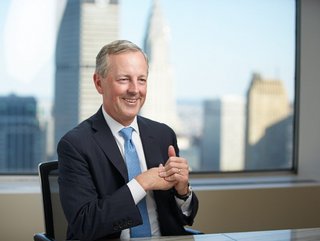 Marsh McLennan has announced that John Doyle will succeed Daniel Glaser as President and CEO of the company
World-leading insurance broker and risk advisor, Marsh McLennan, has announced that John Doyle will succeed Daniel Glaser as the group's President and CEO.
Marsh McLennan, which has offices in more than 130 countries, and provides industry-focused brokerage, consulting, and claims advocacy services that leverage data, technology, and analytics to reduce clients' cost of risk, has stated that Doyle has been named President and CEO, effective of January 1st, 2023.
Glaser, the current President, and CEO will retire from Marsh McLennan at the end of the year, following his decade of service to the company, which has seen it achieve remarkable change and growth.
Glaser has held the position of President and CEO since 2013 and began his career at the firm in 1982. After a period of time away, he rejoined Marsh McLennan in 2007 as the Chairman and CEO.
New President and CEO for Marsh
Meanwhile, incoming President and CEO, Doyle, served as Group President and COO since January 2022, and prior to that was President and CEO of Marsh, the company's risk advisory and insurance solutions business, from 2017 to 2021.
An insurance industry veteran with more than 30 years of management experience in commercial insurance underwriting and brokerage, he began his career at AIG and held several executive positions at the insurer, including CEO of AIG Commercial Insurance, and President and CEO of AIG Property and Casualty in the US.
Speaking about the new role change, Edward Hanway, chairman of the board of directors, said of the role change, "Dan has had an extraordinary impact on Marsh McLennan, shaping it into a modern, dynamic company. He expanded the business into new client segments, increased revenues from $12bn to over $20bn, and grew the Company's colleague base. He successfully completed the Company's $5.6bn acquisition of JLT in 2019; launched Marsh McLennan Agency which, in just over a decade, has grown to $2.5bn of annual revenue and closed 100 acquisitions; and brought the firm together under a shared purpose. We are grateful for his contributions to the enterprise over many years."

Leadership that has grown Marsh McLennan
Hanway also said of the incoming President and CEO, Doyle, "John has the full support of our Board. He led Marsh to outstanding earnings and revenue growth and, as Group President and COO, has found new ways to harness the collective strength of Marsh McLennan to deliver even greater impact with our clients, colleagues, and communities. He is a terrific strategist and an exceptional leader who builds effective, diverse, and inclusive teams. With his leadership, the company is well positioned for continued growth."
Upon his retirement, Glaser will also retire from the Company's Board of Directors. Doyle will also join the Board as a Director effective January 1st, 2023. He spoke of the 150-year-old firm with pride, saying, of his predecessor, "John has been an indispensable partner to me and the other members of our Executive Committee in delivering on our strategy. He knows our businesses well and is focused on creating best-in-class solutions for our clients. I am confident that this organisation's extraordinary success will continue under John's leadership."
"It's been an honor to lead this great company," continued Glaser. "Very few 150-year-old firms are as relevant, resilient, and successful as Marsh McLennan is today. I leave with the same thought I had the day I became CEO: the best is yet to come for Marsh McLennan."
Mr. Doyle added, "I am thankful to Dan and to our Board for their support and confidence in me. We have terrific momentum and the capabilities and expertise needed to drive innovation and growth, deliver critical client solutions and create value for shareholders. I look forward to partnering with our 83,000 colleagues to write our next chapter."