Marsh Launches Green Energy Initiative for US & Canada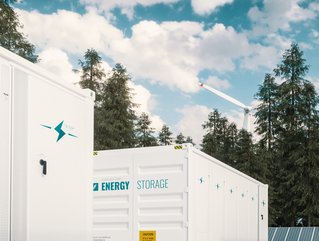 Marsh has announced the launch of a new renewable energy facility to cater to Solar and BESS Risks
The global insurance leader, Marsh, has announced the launch of its latest green initiative. The insurance broker and risk advisor giant is heading up a new renewable energy facility that provides dedicated insurance capacity for mid-scale solar and battery energy storage system (BESS) risks in the US and Canada.
Marsh embraces ESG with launch of green energy facility
An increasing number of insurance companies are adopting radical, renewable energy initiatives as part of the net zero goals set by the Paric Climate Agreement.
Currently, renewable energy companies have found it difficult to harness enough capacity for smaller standalone solar and BESS projects in a quick enough timeframe to satisfy developers, consultants, and financiers who are part of the swiftly scaling and demanding distributed energy resource market.
According to reports, the facility, which was developed by Marsh Specialty's Renewable Energy Practice, fills this void by providing expedited policy issuance and uniform terms and conditions through forms tailored for risks of mid-scale solar and BESS projects – those with capacity under 50 megawatts.
Marsh leads insurance industry with new renewable facility
The centre is supported by a board of A-rated carriers and provides pre-agreed coverage terms for construction all risk, operational all risk, general liability, and excess liability insurance, either as a package or individual coverages. Renewable energy clients can also buy replacement cost and business interruption coverage for any sized project as well as up to $25mn in liability cover.
Mike Kolodner, US Renewable Energy Practice Leader, Marsh Specialty, explained that mid-scale solar and BESS projects present unique insurance challenges for renewable energy companies as high volumes of projects are being developed on short timelines and traditional underwriting remains largely a lengthy, intensive, manual process.
He added, "As part of our commitment to accelerate the energy transition from fossil fuels to renewables, this new dedicated facility will enable us to bind comprehensive coverage for smaller projects within days rather than months enabling renewable energy companies to keep up with growing demand."