Marble brings digital wallets and rewards to insurance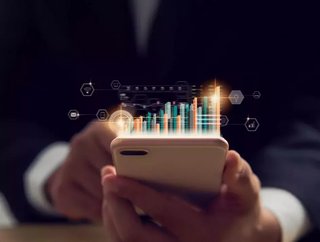 New insurtech Marble is positioning itself as the first company to bring digital wallets and loyalty rewards programmes to the US insurance space...
Based in New York, was founded last year. It announced today that it has secured US$2.5m in seed funding from several early backers, including , , , , and others.
Its concept is based on an integrated hub or digital wallet where customers can easily manage their insurance products, including details and payments. Users can also earn up to 5% back in loyalty rewards, which can subsequently be redeemed in a variety of ways, including paying policy premiums.
Marble is currently in its beta testing stage. Plans for its platform inauguration are currently set for March 2021.
Engaging with customers
Calling out the insurance industry for failing to engage with the who currently hold insurance (apart from when selling or renewing a policy), Marble's CEO and founder Stuart Winchester called his company "the first truly transformative insurtech product in a long time."
Marble liaises with insurers to dissuade them from spending money on marketing and instead channel those funds directly back to the customer. 
"Marble's insurance partners leverage our API-powered tech to offer precise rewards tailored to their customers – who stay engaged through rewards and notifications, as well as the ability to bundle, compare, and keep track of all of their policies at a glance. All of this dramatically increases the likelihood of engagement and renewal," Winchester explained.
Security and data management integrity is also a highly important consideration. Marble's website notes that users will benefit from the following:
SSL encryption (256-bit)
Account safeguards (two-factor authentication, automatic logouts and ID verification)
24/7 bank-level security
Data is not shared with third-parties without consent
Marble works closely with regulatory authorities on compliance
Insurtech is changing US insurance
"Customers are demanding a better way to manage their disparate policies and accounts. Insurers want a better way to engage with customers," stated Andrew Lerner, Managing Partner of IA Capital Group, who went on to compliment Marble's anti-advertising approach to the insurance industry. 
"As the longest-tenured and most experienced venture capital firm predominantly focused on insurtech, IA Capital couldn't be more pleased to have incubated and invested in Marble, an ambitious insurtech company that has the potential to uniquely disrupt all personal lines of insurance."
In many ways, Marble is reminiscent of , another US insurtech, which recently made headlines for achieving unicorn (+$1bn valuation) status. Viewed as a radical departure from US industry norms by placing healthcare purchasing power directly into the hands of consumers, it is a harbinger for the broader changes taking place in the industry.
Choice, empowerment and transparency are being brought to US insurance customers at an impressive rate. Such a development could not have come at a better time: the majority of Americans are reportedly about their coverage, particularly during the uncertainty of the COVID-19 pandemic.
New entrants to the market like Marble and Sidecar recognise this dissatisfaction at the customers' greatest time of need and are poised to solve the problem. Incumbents should take note .