Magazine publisher Future buys GoCo Group for £600m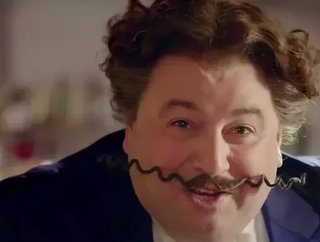 Insurance comparison site will fold neatly into magazine portfolio, says publisher...
Magazine publisher Future has added insurance comparison firm GoCo Group to its shelves in a deal worth nearly £600m.
Founded by insurance tycoon Sir Peter Wood, GoCo Group is best known for Go Compare, a popular comparison site specialising in motor, property and health insurance. It is perhaps more famous, however, for its outlandish advertising campaigns and their star Gio Compario, the fictional operatic tenor who has fronted the marketing efforts since 2009. 
GoCo also owns voucher site MyVoucherCodes.com and LookAfterMyBills.com, an energy switching site. 
Future will pay £594m for teh proposed acquisition in a combination of cash and shares. Go Compare stakeholders will net 33p in cash and 0.05 shares in Future, valuing each Go Compare share at 136p. Wood will pocket around £41m in cash as the group's largest shareholder, as well as a 5.5% interest in Future, making him one of the publisher's largest individual interests. 
Unconventional acquisition?
What at first seems an unconventional acquisition becomes clearer once Future's ambitions to fold GoCo's comparison business neatly into its magazine portfolio are laid bare. Using tailored comparison functionailty, it aims to guide readers on the best places to buy the products and services featured in titles such as Horse and Hound (which Future picked up in a different takeover earlier this year), Country Homes and Interiors, and What HiFi?
"We'll be like the shop where the assistant can offer you advice on the best product, then show you where to buy it," Future's CEO Zilah Byng-Thorne told The Evening Standard. 
In turn, Go Compare will gain an instant boost to its exposure, cutting significant costs in marketing against its main rivals Confused.com and Comparethemarket. 
Strong Q3 for GoCo
In October, GoCo Group reported a 4% year-on-year revenue rise in its comparison business for Q3, contributing to a 7% increase in the segment year to date it said was driven by car insurance where growth "has been ahead of the market". It's home comparison segment also saw growth to offset the expected slump in travel insurance due to COVID-19 restrictions. 
"Our product innovation and new TV advertising campaign resulted in Price Comparison delivering a record sales month for Car Insurance in September," said CEO Matthew Crummack.