Lloyds' 'Launch Innovation Lab' targets insurtech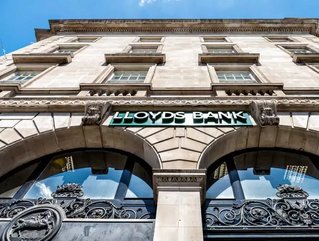 The 'Launch Innovation Lab' initiative powered by Lloyds Banking Group is targeting disruptive insurtechs to partner on next-gen insurance solutions...
The '' initiative powered by is targeting disruptive insurtechs to partner on next-gen insurance solutions.
Developed in conjunction with FinTech Scotland and launched in October 2020, the incubator aims to help 12 companies create proof of concepts for their business over a 12-week period.
The ultimate goal will be to lead a new vanguard of customer-centric and data-driven insurtechs for the modern industry. 
Previsico joins the programme
One of the latest companies to join 'Launch Innovation' is live flood forecasting company . Based in the UK, it originated from Government-sanctioned research conducted by Loughborough University following severe floods in the Somerset area during the winter of 2013 to 2014.
Professors Yu and Dr Avi Baruch subsequently co-founded Previsico in 2019 as a 'spin-out' of this concept. For its part, Lloyds is hopeful that the company's flood prediction technology will be an asset to its own home insurance customers.
"The market is ripe for disruption," said David McLeay, Innovation Product Owner at Lloyds. "We have an environment where customers' needs are changing and in parallel, there are a lot of significant new technologies opening up opportunities."
Lucy Coutts, Business Development Manager at Previsico, added, "We are delighted to join the 'Launch Innovation Lab'. It will give us invaluable experience, with unprecedented access to business leaders, designers, industry experts, and mentors, as we shape our solution to fit Lloyds' specific needs."
Fostering innovation
Through a combination of digital transformation and the momentum for change initiated by the pandemic, insurance is currently undergoing some of the and diverse innovation in the broader fintech industry.
Lloyds' decision to provide a platform for the development of insurtech is a heartening display of support that stands to bring considerable consumer benefits, as well as insurance industry progression. As McLeay DIGIT:
"We're going to offer classes and surgeries where they can talk to technical architects and cloud infrastructure experts, talk to our risk teams, talk to our finance guys, speak to our design experts, our systems thinkers, our UXers, our corporate finance team – anyone that can help their business develop.
"As a big bank, we have a lot of people in a number of highly specialist roles, and we're good at a number of big bank functions. However, we accept we're not as agile, fast and reactive as some of the start-ups at certain things. We want to create an environment where both parties can mutually benefit from the relationship."