Lemonade selects France as its next expansion location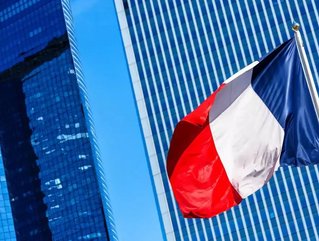 Insurtech innovator Lemonade has announced that France will be the location of its latest expansion into the European market...
Insurtech innovator has announced that France will be the location of its latest expansion into the European market.
The company's renowned brand of insurance driven by AI (artificial intelligence) and behavioural economics is scheduled to be available before the end of 2020 - French customers can join a in the interim. 
"Home insurance is often legally required in France, which automatically makes it a compelling opportunity for Lemonade's next European country launch," commented Daniel Schreiber, Lemonade CEO and Co-Founder. 
"While the French insurance market is one of the most developed globally we believe that Lemonade's unique mix of value, values, and technology will stand out to the French consumer, offering the ability to get fast, personalised, and mission-driven insurance, from the comfort of any phone."
This latest development marks the third example of Lemonade's growth on the continent, with the Netherlands confirmed in and Germany in .
An insurtech success story
Taking the number three position in our recent '' list, Lemonade's progress in 2020 indicates that it is one of insurtech's most notable success stories so far and a company well-placed to meet the needs of the post-COVID-19 market.
In addition to its market growth, Lemonade has also , (which was regarded as being one of ), and as part of its unique Give Back programme.
The latter is, perhaps, one of the best examples of what separates the company from its contemporaries; not satisfied with offering customers a simplified, customisable and yet technologically advanced platform for insurance, Lemonade believes in its obligation to support the communities it serves.
"The global pandemic has hurt so many in so many ways. More than ever, we're grateful that our business allows us to take care of our customers while they take care of their communities," Schreiber added.