Laura Mullaney becomes new MD of Distribution for BGLi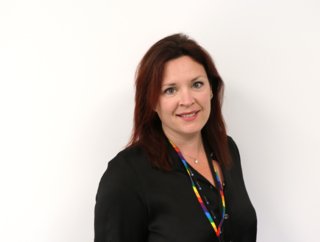 BGL Insurance has announced the appointment of Laura Mullaney as the new MD of Distribution, the former Customer Director for BGLi
BGL Insurance (BGLi) has announced the appointment of its new Managing Director of Distribution.

The news follows the recent acquisition of BGLi by the Markerstudy Group, following a robust period of growth and profit for the company.

Founded in 1992 by South African billionaire, Douw Steyn, BGLi is one of the UK's leading insurers, specialising in vehicle and home insurance, with a range of supplementary products such as breakdown cover, legal protection, and personal accident cover.

Former Customer Director for BGLi, Laura Mullaney, will step into the role and will lead the growth and distribution agenda for the business across the company's wide spectrum of brands and strategic partnerships.

According to reports, Mullaney will be reporting directly to Peter Thompson, BGLi's CEO. An industry veteran joined BGLi from Barclays in 2012. She was initially leading the digital development of the insurance partnerships division and since that time, has led the broader digital agenda, transforming customer propositions and helping BGLi to achieve market stand-out in the space.

Leading BGL Insurance growth strategy
As part of the role, Mullaney will head up strategy for BGLi's own brands, including Budget Insurance, Dial Direct, and Jaunt, as well as affinity partners. Additionally, Mullaney will also oversee an exciting new business pipeline, exploring opportunities for strategic fit partners as well as new customer propositions.

Speaking about the new appointment decision, Peter Thompson, CEO of BGL Insurance, said: "I'm excited to see Laura take on her next challenge. With her digital insight, commercial expertise and customer/partner-focused approach, I'm confident that Laura will drive us to capitalise on the huge opportunities we have as a business, building on the great momentum already in place as we move into the next phase of our growth."

Mullaney added: "I'm looking forward to the opportunities and challenges that this new the role will bring. BGLi has always been ambitious in terms of what we deliver for our customers and it's exciting to be working with such experienced and talented colleagues to continue evolving our propositions for the future."