Laka disrupts the post-COVID-19 cyclist insurance market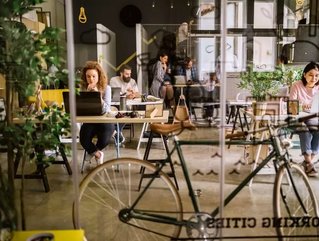 Collective-based cyclist insurer Laka has reportedly exceeded its £1m funding target as it launches a bid to transform the contemporary market...
Collective-based cyclist insurer has exceeded its £1m funding target as it launches a bid to transform the contemporary market.
Founded in 2018, Laka has quickly expanded to provide over 10,000 bikes at a value of £26m with insurance cover. This latest round brings the company's overall capital raised to £4.9m.
Taking the investors' receptiveness as an indication of evolving attitudes to personal mobility post-COVID-19, the company has been emboldened by the news. 
Indeed, with a 215% increase in revenue for 2020 - in no small part because of the in bicycle sales this year - Laka appears to be riding the crest of a promising wave, as the personal mobility market is projected to reach £100bn in less than five years.
A new insurance philosophy
Far from simply capitalising on the unexpected boost brought about by the pandemic, Tobias Taupitz, Founder and CEO of Laka, emphasised that the company represents the pursuit of a brand new paradigm for modern insurance.
"The outdated traditional insurance model is based on insurers taking your money and profiting from not paying out claims. Not doing the very thing you pay them for is what makes them more money. It's insane. Insurance is the best business model in the world - just not for customers. 
"That's why we've flipped insurance on its head and created a better, fairer way of doing insurance by sharing risk in a true collective. Our members share the cost of all claims and we only earn our share when settling claims for the collective."
With consumer preference moving substantially away from public transport options and towards personal mobility options, Laka could be an insurtech well-placed to lead that change.
"The time of the bike has come and we are ready for it," concluded Taupitz. "What's more, we have assembled a brilliant team of backers and cycle industry experts, who, together with our fast-growing collective, will ensure we maximise this amazing opportunity."