Japanese insurance giant to offer commercial drone insurance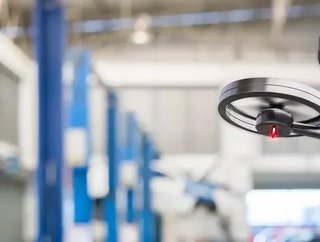 Sompo International collaboration with insurtech will increase critical cover options for the commercial drone industry...
A leading Japanese provider of property and casualty insurance and has joined forces with Flock, a UK-based insurtech that offers insurance solutions to commercial drone operators.
Sompo International Holdings is the second-largest property insurance company in Japan only behind Tokio Marin. The corporation has an extensive global footprint with nearly 80,000 employees in 228 cities in 30 countries, looks set to increase the availability of critical insurance for the emerging commercial drone industry. 
Up-and-coming use-cases for this growing sector include drone cargo deliveries, flying taxi passenger flights, and drone swarm shows.
Sompo International has aviation and aerospace insurance underwriting experience and this will be combined with Flock's real-time risk algorithms to offer a unique service to the drone industry.
Currently, Flock's drone insurance products provide cover thousands of pilots operating across the UK and Europe. The insurtech has also been using proprietary technology to explore reinventing insurance for other speciality sectors. 
Growing industry
The commercial drone industry is enjoying an upward growth trajectory as more and more use cases for drone usage emerge. According to industry reports, new technology drives the market as sensors carried by airborne devices have become increasingly complex. Currently, drones are used to collect essential data for a wide range of purposes. 
These include:
· Visual data: This is by far the most common type of data drones collect. 
· Thermal data: Aerial thermal data can help firefighters determine where to focus their efforts during an active fire, or help inspectors identify potential problem areas in a solar array.
· LiDAR data: Aerial LiDAR is used to create 3D maps of an area, used for project planning or progress tracking.
· Multispectral data: This is used in agriculture and conservation to monitor plant and tree health. It's also used by law enforcement to help find human remains.
· Hyperspectral data: Currently used in agriculture to monitor the health of crops, as well as security and defence for detecting trespassers.
According to a recent report, drone technology is also deployed to inspect nuclear power plants for safely and analysis purposes. 
Julian James, Sompo International's CEO of international insurance, said both insurance brokers and disruptors must collaborate to create new solutions to meet the emerging risks of the commercial drone market.
"The sheer breadth of applications means the global commercial drone market is expected to be worth in excess of US$40bn by 2025," James explained. 
He continued, "Flock is a market leader in this sector with tremendous potential; it has a proven business model utilising a transferable and scalable technology that has already delivered unique products and an impressive growth story."
Flock's CEO, Ed Leon Klinger, added, "By combining Flock's data-driven approach to risk with Sompo International's significant expertise and established global distribution networks, this partnership marks an important milestone in the evolution of drone insurance globally."