Israeli insurtech Vesttoo raises US$6m in funding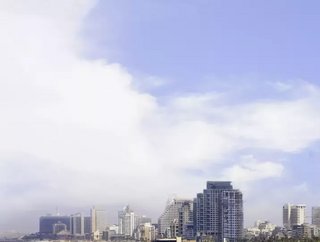 The Vesttoo funding round was managed by the American-Israeli venture capital firm, Hanaco
Vesttoo, the Tel Aviv-based insurtech company that develops AI technology risk solutions, has raised US$6m in its latest funding round, which was led by Hanaco venture capital.
The move is typical of Hanaco, which invests in consumer products, consumer services, and information technology sectors in the US and Israel.
A first portfolio company of the R&D firm, Sure-Tech, Vestoo was founded in 2018 and has now increased its valuation by 80% following the investment drive.
The insurtech's innovations have allowed insurance companies and reinsurers to transfer their insurance risks to the capital market through the use of financial instruments for investment. Vesttoo has also developed a technology based on AI and Machine Learning that allows companies to forecast their risks over time, and helps the company conduct transactions of transferring risks of insurance companies to financial players in the capital market.
The insurtech recently announced it was building a digital platform, which will make that process fully automated and digitalised.
Hanaco investment in insurtech
The venture capital startup Hanaco, which was launched in 2017, currently invests exclusively in Israeli companies. The fund handles capital investments of moreover $400mn, and Vesttoo is the 32nd enterprise the VC has funded. Other recent investments include the transport app Moovit, which was acquired by Intel.
Speaking about the latest investment round, Sure-Tech CEO Ran Tzror explained, "We are pleased that SureTech's well-established strategy of investing in companies at attractive pricing just before their business breakthrough proves itself again – especially when you can see a flood of value for our investors. We hope that in the foreseeable future we will see further developments in our investment companies alongside new investments made."
Growth strategy for Vesttoo
The funding drive follows on from Vesttoo's initial funding boost of $2mn earlier this year when it formed the partnership with Sure-Tech in April. Sure-Tech Investments is an R&D Partnership that invests in fast-growing technological companies in the fintech and insurtech sectors.
It typically supports companies that have completed the technological development stage and are at the business breakthrough point ahead of generating significant revenue. The partnership invests between $1mn and $4mn in each target company.