Interview: Mark Colonnese, Aquarium Software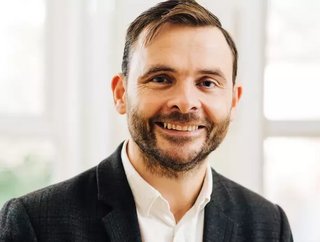 With huge changes on the horizon, we spoke to Mark Colonnese, Director of Aquarium Software, about which trends and changes will drive insurtech this year
With the next few months looking pivotal for the insurtech industry, it's important that all companies managing digital transitions, navigate the evolving space with a clear vision. Mark Colonnese, director of Aquarium Software, believes the marketplace is on the precipice of tremendous change that has been driven by the pandemic, but also the swift advancement of automation and AI.
A technology industry veteran with 25 years of experience and a Masters' in mechanical engineering, Colonnese is a firm believer in preparedness. In his role at Aquarium Software, he offers impartial advice, support, and direction to existing and prospective customers based in the UK, Europe, and the US.

Colonnese also has a firm understanding of established internal operating practices and procedures, and this enables him to deliver pragmatic technical and commercial solutions based upon detailed vertical market expertise.

We caught up with him to find out his thoughts on the evolving insurtech space, and which direction he thinks the marketplace will take in the coming months. 
Q: How have insurtech start-ups coped over the past two years - and is the current climate helpful or more challenging for them?
Insurtech was always driven by digitising complex processes but start-ups have been given a boost from the Covid pandemic as insurance companies look to deliver more services electronically. The record insurtech investment of more than $10bn seen in quarter three of 2021 is being partly driven by major insurance companies struggling to innovate. Big insurers are partnering with agile insurtechs to innovate services for consumers and make insurance less manual and time-consuming.
Q: What changes are we seeing in the start-up insurtech space in terms of disruption?
Insurtech start-ups help insurers create new and simple ways to deploy digital systems, automating complex areas such as pricing policies and claims.  As more information is gathered to create 'big data, start-ups are helping insurers adopt digital technology to improve customer service and vastly reduce costs of insurance management.
Q: Are there any major trends that look set to transform the sector over the next 12 months?
While price is always important, consumers are starting to see the whole picture not just the headline cost of insurance.  Issues such as service and speed of response are increasingly driving purchasing decisions. 
The recent FCA legislation introduced to offer renewing customers the same price as new customers will change the market dynamics and end so called 'price walking' in some insurance markets.  This should see the end of the ugly practice where loyal customers were discriminated against simply for being loyal.
Q: What's happening with the protection gap - and are new insurtechs addressing it adequately?
Everyone that buys insurance hopes to never to need it.  The digitisation of insurance can help consumers better understand what they are insured for and what they are not.  I expect insuretech start-ups to be able to recommend products for individuals based on their own unique circumstances – rather than based on generic risk.  For example, simply because they are old, over 70s struggle to get travel insurance, despite this generation being less adventurous on holiday than younger people.  Digitisation enables insurers to decide more accurately the risk associated with specific individuals and offer more granular cover.
Q: Are we likely to see a higher proportion of the global population with insurance coverage by 2025? Or will the industry take longer to mature?
New markets emerge all the time and this is where insurance will be heading.  Pet insurance in the US currently stands at less than three percent of the country's pet owners - so there is huge scope for expansion.  Gadget insurance did not exist a decade ago.  People can now be far more specific about covering the specific things they love with more granular and personalised policies and insurtech companies are driving this.
Q: What will be the key indicators of market maturation - which signs can we expect to see?
Market maturity is usually identifiable through price becoming the primary motive for change.  But the insurance industry seemed to go through this process some years ago as the aggregators and comparison sites dominated.  Now we are seeing further innovation – for example, Go Compare offers £250 of free excess insurance to consumers that insure through the site.  This is a significant benefit for savvy customers as they can then fix their excess at £250 and effectively have no excess to pay.  This kind of innovation shows the market is still maturing and – as digital innovation enables insurers to reduce costs – we expect to see more in the future.