Insurtech Symbo Platform Holdings raises $9.4m in Series A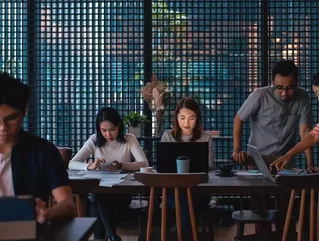 Singaporean insurtech Symbo Platform Holdings has successfully closed US$9.4m in its recent Series A funding round...
Priding itself on an informed approach - insurtech solutions by brokers for brokers - strives to modernise insurance distribution through cloud-based solutions that add significant value.
Characterising insurance's biggest problem as "reach[ing] the right audience, at the right place, at the right time," the company's offers a comprehensive suite of solutions:
Platform and product management
Underwriting and policy admin
Product middleware
Self-servicing and claims
Account differentiation tools
Analytics and insights
Ultimately, Symbo Platform's purpose is to make intuitive, tech-based solutions that allow insurance professionals to refocus their energy on what's truly essential: running their business.
Meeting the market's potential
The company's Series A funding round was led by , with added participation from , , and others.
Symbo Platform has been supporting clients in the APAC region since 2017; the $9.4m funds will be used to help it expand even further and hire new talent, particularly in Indonesia, Malaysia and Singapore.
Perhaps explaining why CreditEase Fintech Investment Fund took the lead on this round, Dennis Cong, Managing Partner, commented:
"Digital-driven insurance and healthcare markets have huge potential, especially in India and Southeast Asia where customers are largely underserved, struggling to manage their insurance policies, or ending up being sold generic and irrelevant products."
Indeed, the opportunity for developing APAC's insurance market is significant, especially since many countries within it have . 
Companies like are trying to address this in Indonesia by introducing affordable microinsurance products in a country where 90% of its customers are first-time insurance buyers. Symbo Platform's position as a facilitator for insurance distribution could make it an important component of the region's transformation. 
Currently empowering over 80,000 agents and supporting more than $100m worth of premiums, its impact could soon prove to be profound.